10Х18Н18Ю4Д - эп841 sheet, round, wire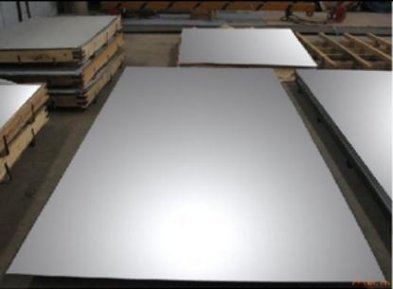 Relevance
Brand 10Х18Н18Ю4Д is one of heat-resistant alloys, its core contains iron, plus 18−19,5% chromium, 0.8% manganese and the Nickel and alloying additives. The purpose of alloying is to improve the technological properties of products: heat resistance and heat resistance, the ability to confront aggressive media. Excessive doping increases the cost of the alloy, therefore, this process is economically: the steel must be manufacturable, and its operational performance should meet the required level. Heat-resistant steel brands 10Х18Н18Ю4Д is the embodiment of optimal balance of cost and quality.
Manufacturer
According to GOST 5632−72 production of this steel is carried out in an open arc furnace. Rolling products is carried out at a temperature of 1170 °C at the beginning of the process and 850 °C for its completion. Steel after deformation cooled. In accordance with the first mode is cooled in water, oil or air, and in the case of the second mode cooling is performed with water, followed by aging products for 4−4. 5 hours. From semi-finished products are the most popular tube and round. They are produced according to the following TU: 14−1-1197−75, 14−1-1964−77, 14−1-2075−77, 14−130−60−73, 14−131−195−77, 14−131−404−78; 14−159−93−77. Welded products 10Х18Н18Ю4Д with electrodes OzL-25.
The chemical composition of GOST 5632−72
Mark
C
Si
Al
Cr
Ni
Mn
Ce
Cu
B
S
P
Fe
10Х18Н18Ю4Д
0,1
to 0.8
3,2−4,2
18−19,5
18−19,5
to 0.8
0,03
0,4−0,6
to 0.001
0,02
0,035
the rest
Use
High-temperature alloys of this type are widely used in creating parts operating in a hot gas environment where the temperature is 900−1050°C, in the production of gas systems, gas burners, retorts, muffles, etc. They are applied in power engineering industry (manufacture of machinery and equipment for power generation), rocket and space and aviation technology.
Buy at best price
The company «AVEK global» specializiruetsya the sale of heat-resistant and stainless steel alloys. We offer metal stamps 10Х18Н18Ю4Д from warehouses in Russia and Ukraine with delivery to any region. All products available in stock, certified. The timing of orders is minimal. If necessary, you will receive detailed advice from experienced managers. For wholesale orders the company provides a substantial discount.