Multimet N155 ® sheet, round, wire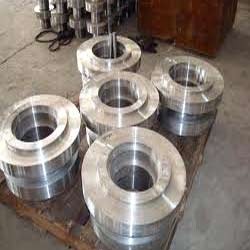 UNS R30155 — Multimet N155 ®
Alloy Multimet N155 ® is representative of a heat resisting strengthened alloy having high-temperature strength and good oxidation resistance. The alloy is used in ground applications to turbine engines and aircraft. Semi-finished products of alloy undergo hot and cold stamping, welding is carried out by almost any standard method. Available forms of rolled products are circle, welded and seamless pipe, wire, plate, sheet, fittings, flanges and forgings.
Chemical composition
P
Mn
C
S
Ni
Cr
Si
Mo
Cb+Ta
Co
Cu
Ti
W
Fe
Al
N
1,0−2,0
0,08−0,16
19,0−21,0
20,0−22,5
1,0
2,5−3,5
0,75−1,25
18,5−21,0
3,0−3,3
2.0 to 3.0
0,1−0,2
Buy at best price
In stock LLC «AVEK global» — the widest range of metal. Supply high quality merchandise at reasonable prices. Our experts will be happy to answer any of Your questions and help You in selecting the necessary materials and provide all necessary information about products, prices and delivery time. Prices on products from alloy Multimet N155 depends on volume and additional conditions of delivery.