07Х12НМБФ - эп609 sheet, round, wire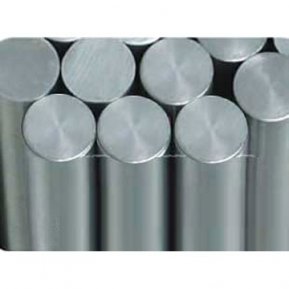 Production
Brand 07Х12НМБФ-sh (ЭИ609-sh) is a high-alloy heat-resistant steel. It is composed of chromium (12%) and Nickel (5%), therefore, this steel belongs to the group chromium-Nickel alloys. In addition, as additives to the charge applicable silicon-2−3%, titanium not more than 0.2%, manganese up to 1.5%, copper of about 0.3%, and niobium, vanadium, phosphorus up to 0.035% and sulfur to 0.025%. At the beginning of the forging process of semi-finished temperature is 1170 °C, and in the end — about 850 °C.
The chemical composition of the alloy
Mark
C
Si
V
Cr
Cu
Mn
Ni
Mo
S
Nb
P
Fe
07Х12НМБФ
0,07
2−3
0,6
10,5−13
0,2−0,35
0,9−1,5
4−6
0,8
0,035
0.2
0,025
the rest
Pipe
Steel pipe 07Х12НМБФ-sh have a standard cross section up to 350 mm cooled in air. They are mainly made with a circular cross section, but there is also the possibility of renting them from the oval, rectangular and square section. They are classified by diameter and wall thickness. When the pipe diameter 5−250 mm with walls of 0.3−6 mm are called extremely thin-walled. Thin-walled pipe has a wall thickness of 0,6−20 mm with the same diameter. From thick-walled pipes Ø 6−250 mm and wall 1,6−24 mm. Especially produce thick-walled pipe Ø 6−70 mm and 2−12 mm. walls
Use
Tubes are used mainly in the production of various parts furnace conveyors, heat treatment furnaces, carburizing boxes, as well as under reduced or elevated pressure for supplying water and feed oil, gas, and various petrochemical products. Can be applied at high pressure in the wiring, they are often used in the chemical and nuclear industries, various furnaces and boilers.
Buy at best price
The company «AVEK global» specializiruetsya the sale of heat-resistant and stainless steel alloys. We offer metal stamps 07Х12НМБФ-sh from warehouses in Russia and Ukraine with delivery to any region. All products available in stock, certified. The timing of orders is minimal. If necessary, you will receive detailed advice from experienced managers. For wholesale orders the company provides a substantial discount.