Sheet, strip 418 Greek Ascoloy ams 5616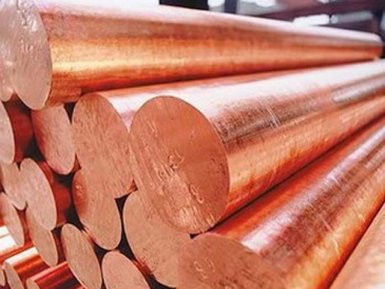 Supplier — the company AvekGlob — offers at reasonable prices from the manufacturer sheet and tape made of steel Greek Ascoloy 418 (AMS 5616). The supplier guarantees the timely delivery of products to any address specified by the consumer.
Technical specifications
Steel Greek Ascoloy 418 (AMS 5616) is a more robust modification of the family of martensitic stainless steels, which contain about 12% chromium. This steel grade remains resistant to corrosion and oxidation in air and organic acids, as well as sufficient creep resistance to temperatures of 566 ° C. The UNS code is S41800.
Urgency of application
Martensitic steel grade Greek Ascoloy 418 (AMS 5616) is used for the manufacture of blades of compressors and jet blades with the requirements of increased resistance to stress corrosion cracking. The steel under consideration is also used for low-temperature disks of turbines and turbo-diffusers. Resistance to oxidation persists up to 650 0 С, for a short time up to 760 0 С.
Chemical composition
In accordance with the specification of AMS 5616, the Greek Ascoloy 418 steel has the following chemical composition (iron — the rest):
Carbon — up to 1%;
Chrome — about 13%;
Nickel — up to 2%;
Tungsten — up to 3%;
Manganese — up to 0,5%;
Silicon — 0,15… 0,20%;
Phosphorus — up to 0.030%;
Sulfur — up to 0,030%.
Physical and mechanical properties
Density, kg / m 3 — 7860;
Melting point, 0 С — 1427… 1482;
Modulus of elasticity, GPa −200… −210;
Ultimate strength, MPa — 970;
Yield strength, MPa — 890;
Hardness in Brinell, HB, not more than 300… 350;
Relative elongation at a stretching,% — 16… 30;
Technological features of processing and assortment
Stainless steel Custom 450® is available in a wide range of profiles, while rolling is available in both cold-drawn and annealed conditions. To improve the machinability, the steel is annealed. Hardening of the steel Greek Ascoloy 418 with cold plastic deformation is insignificant.
Supplier — AvekGlob Company — offers to purchase a sheet or ribbon made of Custom 450® steel at a price formed on the basis of European and world standards of production. Buy these products can be wholesale and retail. For regular customers, there is a flexible system of discounts.