Wire 10X17H13M2T - 1.4571 - aisi 316Ti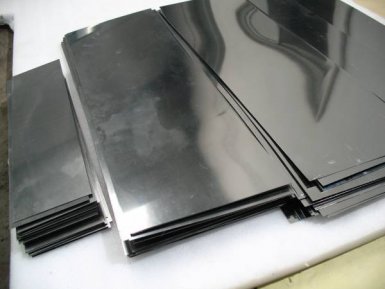 Production
Alloy 10X17H13M2T (AISI 316Ti) — one of complexly alloyed heat-resistant alloys based on iron, which contains 17% chromium, carbon, — 0.10%, and Nickel — 13% titanium — up to 0.7%, This steel is smelted in an open arc furnace. Typically, the wire is of circular cross-section. But it also is square, oval, trapezoidal, and hexagonal cross-section.
The percentage composition of the alloy GOST 5632−72
Mark
C
Si
Mo
Cr
Cu
Mn
Ni
Ti
S
P
Fe
10X17H13M2T
≤0,1
0,8
2−3
16−18
≤0.3 mm
≤2
12−14
≤0,7
0,02
0,035
the rest
Marking wire
-cold — X;
-thermally processed;
Method of treatment:
T — blue (color tint);
TS — bright (without oxide and color of tint), with a diameter of 0.3−0.6 mm;
Accuracy of production:
normal precision — N;
high accuracy — P;
Physical properties:
category of plasticity — 1;
category of plasticity — 2.
Basic properties
The surface of the wire is not susceptible to oxidation during long-term operation at high temperature. This is due to the presence of a resistant surface film of oxides of chromium and Nickel, healing any damage. This wire is quite flexible, making it popular in the manufacture of domestic and industrial appliances. It possesses stability in an oxidizing atmosphere, in an atmosphere of ammonia and nitrogen. Its main drawback — the instability in the atmosphere of sulfur compounds and sulfur.
Use
Thanks heat resistance, corrosion and chemical resistance, wire 10X17H13M2T used in aggressive environments. The most extensive use she finds in petrochemical engineering. Hardened wire this brands produce helical springs in tension and compression. To improve the corrosion resistance of such springs are abrasive jet machining, removing them from the scale. This wire is used in the manufacture of fixtures and parts of high temperature installations in industrial chemistry, metallurgical industry, power engineering and machine building. It is demanded in the machine tools, construction, instrumentation, manufacturing of electrical equipment.
Buy at best price
Large assortment of heat-resistant stainless steel in stock LLC «AVEK global» is always available. Supply wire brand 10X17H13M2T wholesale and retail. All products are certified. The certificate is marked manufacturer, brand alloy, the melting number, chemical composition, mechanical properties of products and the results of additional tests, If you have any questions, you will receive detailed advice from experienced managers. For wholesale orders the company offers discounts.