Pipe corrosion-resistant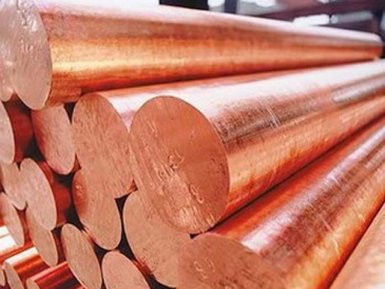 Supplier — AvekGlob company — offers at an affordable price from the manufacturer pipes made of corrosion-resistant steels. The supplier guarantees the timely delivery of products to any address specified by the consumer /
Technical specifications
Corrosion-resistant pipes are made of stainless steels, which contain in their composition an increased percentage of chromium and nickel. When used in conditions of elevated temperatures, titanium, aluminum and molybdenum are added to the composition of such steels.
Steel of such composition successfully resist extreme environmental influences on pipes: the presence of acidic impurities in the air, as well as water and other factors. Corrosion-resistant pipes are characterized by structural stability and mechanical strength, as well as increased impact strength.
Urgency of application
Pipes made of corrosion-resistant steels are used for the construction of oil and gas pipelines. They are used in the product pipelines of the food and chemical industries, and are also used in the manufacture of supply pipelines for water containing chlorides.
Pipes made of corrosion-resistant steels must withstand the following types of corrosion: contact, galvanic, intergranular, cracking and point corrosion.
Chemical composition
Distinctive features of steels, from which corrosion-resistant pipes are produced:
A small percentage of carbon (provides good weldability);
At least 8… 10% chromium;
At least 1.5… 2% nickel;
The lower content of silicon and manganese (up to 1… 1.5%);
Minimization of metallurgical impurities — phosphorus and sulfur (up to 0.040%).
Pipes made of corrosion-resistant steels can contain a certain amount of bound nitrogen (up to 0.08… 0.12%).
Physical and mechanical properties
Determined by the technological designation of pipes. Characteristic features — sufficiently high strength, increased fracture toughness, average hardness values, high density, minimal propensity to temperature expansion.
Technological features of processing and assortment
Pipes made of corrosion-resistant steels are available in a wide range of brands and profiles. They are manufactured by hot / cold rolling and extruding technology.
Almost all grades of corrosion-resistant steels have limitations on weldability, after welding, finished products must be annealed.
Supplier — AvekGlob Company — offers to purchase corrosion-resistant pipes of any assortment and sizes at prices formed on the basis of European and world standards of production. Buy these products can be wholesale and retail. For regular customers, there is a flexible system of discounts.