Zirconium sheet zirconium strip, foil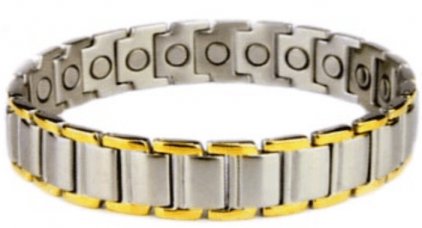 Cubic Zirconia is also hard plastic and metal. Plasticity of zirconium is closer to gold, so it can be rolled into a fine foil with a thickness of several microns. Zirconium tape and sheet have a number of extraordinary properties that make these types of rentals on the most critical frontiers of modern technologies in instrumentation, chemical industry, electrical engineering, nuclear power engineering, mechanical engineering.
Physical qualities Zr
Atomic (molar) mass, g/mol
91,224
The degree of oxidation
4, 3, 2, 1, 0
Density [g/cm3]
6,5
The melting temperature t°C
1855°C
The heat of fusion kJ/mol
19,2
The thermal conductivity K [W/(m·K)]
22,7
Heat of evaporation kJ/mol
567
Production
Zirconium sheet and strip produced by hot and cold rolling. In accordance with the standards of GOST, the surface of the finished products may have slight defects, color changes, risks, dents that do not exceed the size of permissible deviations. The color change is also normalized by the standard and are directly dependent on the terms and conditions of storage of the material.
Dimensions of zirconium sheets are in a wide range of 5 mm — thickness, width — of 500−800 mm and a length of about 500−2000 mm. if the size is bigger, then the deviation in length up to 20 mm. zirconium sheets are dimensional, random length, multiples and некратной100. Quality zirconium hire directly depend on the associated alloying elements. Antimony, bismuth, sulfur, zinc, lead reduce resistance. Sulfur on the surface forms a sulfide film, which in comparison with the Zirconia has a low melting point, making the sheet brittle when bulbs. The main method of purification from impurities — electrorefining. In this case, the sheet is immersed in the electrolyte, and the cathode is another zirconium sheet, on whose surface is deposited the pure metal. This process samokopaniem, because in the process of elektroregulirovki is the «anode mud» and is easily decomposed into a large number of valuable chemical elements.
Use
Zirconium tape is mainly applied in electrical engineering and instrumentation for the production of anodes, cathodes, and various electric heaters and elements, with high and stable resistance level. Such elements are often made of zirconium tape, a thickness of 5−20 microns. Sheet of Zirconia is widely used in the nuclear power industry, chemical industry, mechanical engineering. Sheets of cold-rolled zirconium doped with niobium up to 2.5% after rolling is annealed in vacuum, and the surface is etched. This sheet may delay radiation and has a narrow capture cross section for thermal neutrons and resistance to aggressive environments. The sheets are used for housings of heating boilers in nuclear reactors and cases of chemical reactors.
Buy at best price
Huge range of rare and refractory metals in stock LLC «AVEK global» can satisfy any customer. Absolute compliance with all technological norms of production ensures the quality of the finished product. Deadlines all orders the shortest possible. For any questions, experienced managers will give a full detailed advice. Carrying out wholesale orders, you can count on company-provided flexible system of discounts.