Nickel aluminum bronze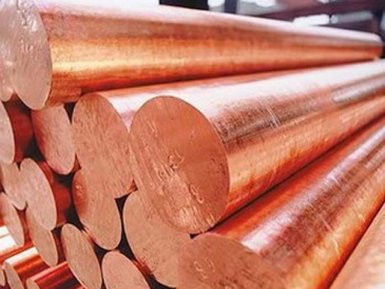 Supplier — AvekGlob company — offers at reasonable prices from the manufacturer alloys of nickel-aluminum bronze in a wide variety of brands and assortment. The supplier guarantees the timely delivery of products to any address specified by the consumer /
Technical specifications
Nickel-aluminum bronzes are a large group of copper-zinc alloys, characterized by high strength and corrosion resistance. Addition of nickel increases the strength of alloys without reducing their plastic properties, toughness and good wear resistance. The performance characteristics of nickel-aluminum bronzes are completely preserved and at cryogenic temperatures not exceeding -196 0 С.
Urgency of application
Nickel-aluminum bronzes are used for the production of products that operate under conditions of considerable mechanical stress and frictional wear. The main applications are aircraft parts, responsible valves of hydraulic equipment, components of steam power plants and chemical engineering.
Chemical composition
The composition of the considered alloys usually includes:
Copper (not less than 82%);
Aluminum — 8… 12%;
Nickel — 4… 6%;
Iron — 2… 4%;
Zinc — no more than 0,3%;
Silicon — no more than 0,25%;
Tin — no more than 0,2%.
Physical and mechanical properties
Density, kg / m 3 — 8500… 8530;
Melting point, 0 С — 1030… 1085;
Coefficient of thermal conductivity at room temperature, W / md — 25… 30;
The coefficient of temperature expansion in the temperature range 20… 300 0 С, μm / deg — 16… 19;
Specific heat capacity, J / kggrad — 430… 440;
The limit of temporary resistance, MPa −770… −850;
Yield strength, MPa — 555… 630;
Relative elongation at tension,% — not less than 10;
Hardness according to Brinell, HB — 230… 240.
Assortment and application features
In accordance with the technical requirements of domestic and foreign standards, castings and rolled products from nickel-aluminum bronzes are manufactured in a wide range of rolling profiles and forgings. Welding can usually be carried out either with the use of matched welding materials, or from nickel aluminum alloys. In the latter case, the strength properties of the welding area will be lower than the initial material. Soldering of these alloys is carried out without restrictions. The plastic characteristics of alloys are good. The machining is suitable with the use of a tool made of high-speed steels, with an abundant supply of lubricating-cooling liquid.
Supplier — AvekGlob Company — offers to purchase nickel-aluminum bronzes in a wide assortment of brands and sizes. Products can be bought at a price formed on the basis of European and world standards of production. Implementation is possible in bulk and retail, for regular customers, a flexible system of discounts operates.