Sheet, rod, circle Titan PT-1M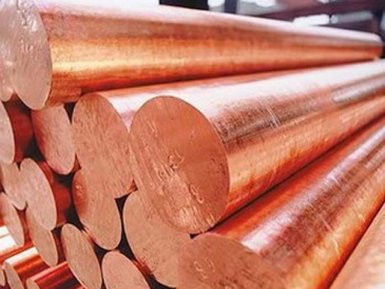 Do you want to buy a sheet, a circle of PT-1M alloy bars from the supplier — AvecGlob Company? Here you will find the necessary information on this alloy
Company Avecglobal sells at affordable prices sheet, rod and a circle made of deformable titanium alloy PT-1M. The supplier provides a guaranteed delivery of products to any address specified by the consumer.
Composition and application
Titanium alloy PT-1M refers to alloys of medium strength. Used for the production of cold plastic deformation non-responsive products of aviation equipment. It is also used in instrument making.
The alloy is a titanium of industrial purity, which is additionally alloyed with aluminum, which increases the strength characteristics of the material. Due to its good weldability, it is used in the production of welded structures that can be heated up to temperatures of 250… 300 0 C during operation. No annealing after welding is required.
Limitedly it can also be used for the production of parts of chemical equipment that do not experience significant operational loads.
Prospective use of this alloy as a surfacing. Surfacing based on TiAl has a great potential for increasing the ratio of thrust to mass in aircraft engines. This is especially effective for turbine blades of low engine pressure and high pressure compressor blades.
The chemical composition of PT-1M alloy, which meets the technical requirements of OST 1−92077−91, is given in the table (numerical data — in percent, titanium-base):

Fe
C
Si
N (bound)
Al
Zr
O (related)
Impurities

No more

0.2

No more

0.07

Not more than 0.1
Not more than 0.04
0.2 — 0.7
Not more than 0.3
Not more than 0.12
Up to 0.3
Buy at economical prices from the manufacturer of a sheet, rod or circle, which are made of aluminum-alloyed pure titanium grade PT-1M, offers the company AvekGlob. The supplier guarantees the timely dispatch of the rental to any point. installed by the client.
Properties
Basic physical characteristics of the alloy:
Density, kg / m 3 — 4530;
Melting point, 0 С — 1580;
Coefficient of thermal conductivity, W / megade — 21,8;
Specific heat at room temperature, J / kggrad — 532;
Modulus of elasticity, GPa — 114.
Basic mechanical characteristics of the alloy:
The limit of time resistance, MPa — 520… 580;
Yield strength, MPa — 380… 400;
Relative elongation at a stretching,% — 12… 15;
Impact strength, kJ / m 2 — 600… 650.
To buy at affordable prices a variety of rolled products — sheet, rod or circle — which is made of a slightly-alloyed titanium alloy PT-1M, offers the company AvekGlob. The Supplier shall arrange for immediate delivery of products to any point agreed by the customer.