Inconel HX® - 2.4665 - HX Spotlight - Sheet, ribbon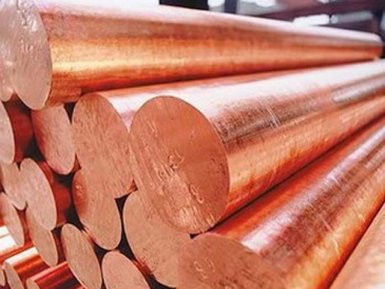 Are you interested in the Inconel HX-90® alloy strip (2.4665, Alloy HX) from the supplier — AvekGlob? Here you will find the necessary information on this topic
Buy at an affordable price from the manufacturer sheet or tape, which are made of nickel alloy brand Inconel HX-90® (other names — 2.4665, Alloy HX), offers the company AvekGlob. The supplier ensures guaranteed delivery of sheet metal to any address specified by the customer.
Composition and application
Inconel HX-90® (2.4665, Alloy HX) alloy is (UNS N06002 / W.Nr. 2.4665 high-temperature nickel-based alloy with an increased content of molybdenum, chromium and iron .The alloy has a very high resistance to oxidation, as well as mechanical strength, the values of which are completely preserved up to temperatures of 1200 ° C. The alloy is extremely resistant to corrosion cracking when used in pipelines for pumping petrochemical products. Despite the fact that this nickel alloy is primarily noted bility to heat and oxidation, it also has good resistance to chloride stress corrosion cracking, carburization and excellent resistance to reducing atmospheres. Matrix stiffness afforded molybdenum leads to high strength of a solid solution in an alloy having good production characteristics.
The alloy is used for the manufacture of products such as combustion chambers, afterburners and tail pipes in aircraft, surface gas turbine engines. It is also used in the construction of large heating industrial furnaces and high-temperature conveyors, it is also used in nuclear engineering.
The chemical composition of the Inconel HX-90® (2.4665, Alloy HX) alloy, which meets the technical requirements of the UNS N06002 standard, is as follows:
Carbon… 0.05… 0.15
Chrome… 20.5… 23.0
Cobalt… 0.5… 2.5
Iron… 17.0… 20.0
Manganese… no more than 1.0
Molybdenum… 8.0… 10.0
Nickel… …the basis
Silicon… not more than 1.0
Tungsten… 0.2… 1.0
Phosphorus… no more than 0.04
Sulfur… no more than 0.03
AvekGlob company sells sheet or tape manufactured from Inconel HX-90® (2.4665, Alloy HX) alloy at economically favorable prices from the manufacturer. The supplier provides a guaranteed supply of rolled products to any point. installed by the client.
Properties
Basic physical characteristics of the alloy:
Density, kg / m 3 — 8220;
Melting point, 0 С — 1260… 1350;
Specific heat at room temperature, J / kggrad — 461;
Coefficient of thermal conductivity, W / megade — 11,6.
Basic mechanical characteristics of the alloy:
Limit of time resistance, MPa — 825;
Yield strength, MPa — 375;
Relative elongation at tension,% — 42;
Rockwell hardness (scale B), no more than 90.
Technological features of the Inconel HX-90® alloy (2.4665, Alloy HX): the alloy is ductile, and can be subjected to deforming treatment when heated to 1175 ° C. The rolling can be welded (it is recommended to use electrodes made of INCO HX or INCONEL 117 alloy) both hand-held and automatic methods, including shielded metal arc, gas tungsten arc, gas arc and submerged arc welding.
AvekGlob company offers to buy at affordable prices from producers a sheet and a ribbon made of the Inconel HX-90® alloy (2.4665, Alloy HX). The supplier guarantees the immediate delivery of the products to any point agreed by the customer.