Grade 16 titanium Ti-0.05 Pd round bar, sheet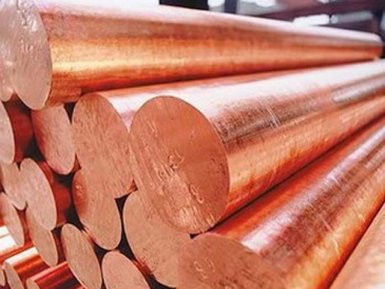 Supplier — AvekGlob company offers to purchase at affordable prices from the manufacturer a circle, bar or sheet of titanium grade 16 grade Ti-0.05Pd. The supplier guarantees the prompt delivery of products to any address specified by the consumer /
Technical specifications
According to the UNS R52402 and UNS R52252 standards, the titanium alloy Ti-0.05Pd corresponds to class 16 (grade 16). This alloy is less expensive, and contains less palladium compared to a titanium alloy of the same purpose for Class 7. At the same time, Ti-0.05Pd alloy is not inferior to grade 7 alloy due to its physical and mechanical properties and corrosion resistance. The presence of palladium helps to increase corrosion resistance, and To maintain a good level of plastic deformability of the alloy.
Urgency of application
The circle, bar or sheet, which are made of titanium grade 16 grade Ti-0.05Pd grade, are used mainly in the manufacture of chemical engineering and shipbuilding products. Due to the ease in the formation of the alloy under consideration, hull details of aircrafts, as well as responsible items of chemical equipment and sea vessels are produced.
The chemical composition of titanium grade 16 grade Ti-0.05Pd
It is given in the table:
| | |
| --- | --- |
| Element | Content in alloy (%) |
| Iron, Fe | Not more than 0.3 |
| Bound oxygen, O | Not more than 0.25 |
| Carbon, C | Not more than 0.08 |
| Palladium, Pd | 0.04−0.08 |
| Bound nitrogen, N | Not more than 0.03 |
| Bound hydrogen, H | Not more than 0.015 |
| Total amount of impurities | Not more than 0.4 |
| Titanium, Ti | Rest |
Physical and mechanical properties
Density, kg / m 3 — 4510;
Melting point, 0 С — 1660;
Specific heat capacity, J / kggrad — 527;
Coefficient of thermal conductivity at room temperature, W / megrade — 20,8;
Coefficient of thermal expansion at room temperature, μm / deg — 8,6… 9,3;
Modulus of elasticity, GPa — 103;
The limit of time resistance, MPa — 485;
Yield strength, MPa — 350;
Elongation at elongation. % — 28;
Hardness of Vickers, HV, no more than 150.
The assortment and technological features of the material application
Volumetric rolled metal is produced by the dimensions of the cross section up to 106 mm, the sheet metal — 4… 80 mm thick, with sheet sizes up to 1500 x 6000 mm. There are no limitations on the weldability for grade 16 grade Ti-0.05Pd alloy.
Areas of use
Typical products that are made of titanium alloy grade 16 grade Ti-0.05Pd are the hulls of various technical structures that are used in corrosive environments.
Supplier — AvekGlob company offers to buy a bar, circle or sheet made of titanium grade 16 grade Ti-0.05Pd, at a price formed on the basis of European and world standards of production. Buy these products can be wholesale and retail. For regular customers, there is a flexible system of discounts.