Tape, circle, wire 52K12F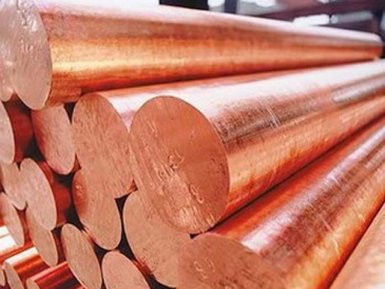 Buy at affordable prices from the manufacturer of various types of rolled products — tape, circle, wire — made of precision magnetically-hard alloy grade 52K12 °F offers the company AvecGlob. The supplier guarantees the timely delivery of products to any address specified by the consumer.
Composition and application
Precision magnetically-hard alloys of 52K12 °F grade are intended for use in permanent magnets with small overall dimensions at operating temperatures up to 480 ° C. They provide optimum performance in conditions where small magnetic materials with coercive force are required, including magnetic couplings / anti-theft devices, measuring and guitar strings.
The alloy is produced in a wide assortment of sizes and profiles. The 52K12 °F alloy based on cobalt, additionally doped with vanadium, is mechanically rigid, durable and stable over a wide temperature range. The main properties of the alloy are determined by heat treatment regimes, including magnetic orientation and coercive force. This allows us to satisfy a variety of mechanical, surface, magnetic and other requirements.
This alloy is an adequate replacement for Vicalloy and Cunife alloys intended for similar purposes.
Chemically, the composition of the alloy 52K12 °F, which meets the technical requirements of GOST 10994−74, is given in the table (numerical data — in percent, iron — rest):
| | | | | | | | | |
| --- | --- | --- | --- | --- | --- | --- | --- | --- |
| C | Si | Mn | Ni | S | P | Cr | V | Co |
| Not more than 0.12 | Not more than 0.5 | Not more than 0.5 | Not more than 0.7 | Not more than 0.02 | Not more than 0.025 | Not more than 0.5 | 11.6… 12.5 | 52… 54 |
To buy a tape, a circle or a wire made of a precision magnetically-hard alloy grade 52K12 °F, AvecGlob Company offers. The supplier provides a guaranteed shipment of products to any point. installed by the client.
Properties
Basic physical characteristics of the alloy:
Density, kg / m 3 — 7230;
The coefficient of thermal expansion in the temperature range 20… 500 0 С, μm / deg — 23.5;
Coefficient of thermal conductivity, W / megade, in the practically used temperature range, is 12.2… 33.3;
Specific heat capacity, kJ / kggrad — 214;
Modulus of elasticity, GPa — 214.
Basic mechanical characteristics of the alloy:
The limit of temporary resistance, MPa — 950;
Yield strength, MPa — 355;
Relative elongation at expansion,% — 11;
Relative narrowing of the cross section,% — 22;
Hardness in Brinell, HB, not more than — 111.
Technological features of the alloy: the magnetic properties are acquired after a cold deformation of 70… 90% and subsequent tempering.
The company Avec Glob sells at a reasonable price from the manufacturer a ribbon, circle or wire made of the alloy grade 52K12 °F. The supplier ensures the immediate delivery of products to any point agreed by the customer.