Tinned bus shmm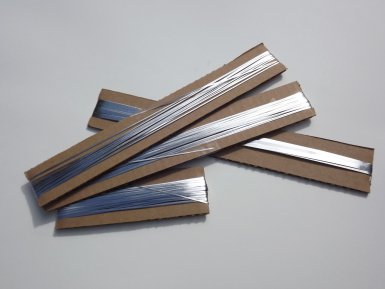 Relevance
It is impossible to use a conventional copper bus bars, use copper tin-plated bus, as it is well able to resist galvanic couple. Tinned copper busbar used for transformer connection with aluminium parts, while providing additional reliability and strength of the joints. In structures that are located outdoors, tinned copper, the force is able to ensure a constant supply of current without heat losses, which occur due to oxidative reactions. On the basis of economic considerations are often used tires, made of aluminum or its alloys. But copper bus bars are indispensable in installations with very high currents or when equipped with special equipment.
Application
The tires of the copper flexible stranded wire is usually used in switchgears for outdoor installation with a rated voltage of 35 kV. But when the current of 1000 A and above apply bundles consisting of two, three or a larger number of copper wires per phase. In some cases the tyres can be represented by aluminum tubes.
Production
To the shape of its section of the tire can be both rectangular and tubular. Today quite widely used tire pile profile, which main characteristics are close to tubular tires. The cross-sectional area of the tire selected based on the values of operating current and short-circuit current of the relevant circuit. When K. Z. temperature of a tyre must not be higher than 200 degrees Celsius.
Contact connections
The connection between a tyre and the output of electrical equipment received the name of the contact connection. Contact terminals are primarily of material used for the inner conductive elements. Therefore, the main material used for the contact connection is copper and its alloys such as brass and bronze, Rarely used electrical aluminum. Contact connections are quite important elements, so they require careful monitoring and care.
Buy at best price
In warehouses of LLC «AVEK global» is always a wide range of rolled copper at the best price. Selection will satisfy any customer. Order and buy copper busbar of any parameters is possible through our office or through the Internet website of the company. Quality is guaranteed by strict observance of technological norms of production. Packaging, storage, transportation and temporary corrosion protection is made in accordance with GOST 18690−82. The timing of orders is minimal. The price depends on order volume and additional conditions of supply. For wholesale orders flexible system of discounts.