Sheet, strip 50х14мф - эи128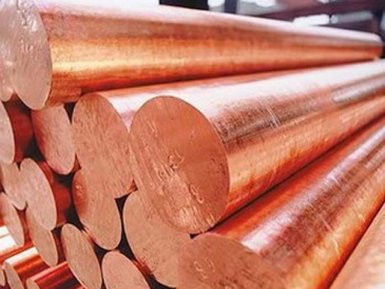 Technical specifications

Carbon alloy steel, foreign analog — 5Cr14MoV. In the composition of 0.45−0.55% carbon and up to 15% chromium, which makes it corrosion resistant, and hardening strength reaches 57−58 HRC. Steel is designed for the production of medical tools, as well as kitchen knives. Steel does not cause allergies, it is resistant to damp media, aggressive chemicals. Knives made of this brand can be washed in a dishwasher using detergents.
Advantages

Knives are affordable and long-lasting;
Easily steer and re-sharpen at home;
Blades are resistant to impact loads and fracture stresses.
disadvantages
Occasionally it can corrode with very long contact with moisture (for example, if you forget a wet and dirty knife in the sheath for a few days — uh, do not do this with knives not only from this grade of steel)).
Chemical composition
| Fe | C | Si | Mn | Cr | Mo | V |
| --- | --- | --- | --- | --- | --- | --- |
| basis | 0.45−0.55 | 1.0 | 0.5 | 14.0−15.0 | 0.5−0.8 | 0.1−0.2 |
Sharpening
When sharpening knives, choose the right angle: 40 degrees for heavy cutting and chopping work and 25 degrees for using a knife in the kitchen, while the knife from this steel grade will long grind.
Buy
Supplier Avgloft offers a sheet, an alloy tape 50x14mf, ei128 at an economical price. Regular customers can take advantage of discount discounts. The supplier guarantees the timely delivery of products to any specified address. The price is the best in this segment of rental.
Delivery, price
Buy a sheet, tape from the alloy 50h14mf, ei128 from the supplier Avlob can be at an affordable price. The price is formed on the basis of European production standards. Supplier Avlob offers to buy a corrosion-resistant sheet, a ribbon from the alloy 50h14mf, ei128 in the range at the optimal price in bulk or at retail.