20KH20N14S2 - 1.4828 - aisi 309 pipe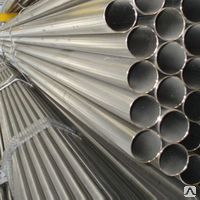 Composition
Heat resistant steel pipe brand 20KH20N14S2 is composed of Nickel 12−15%, chromium 19 to 22%. As additives to the mixture is added manganese up to 1.5%, copper — 0.3%, silicon — 2−3%, carbon and titanium 0.2%, sulfur and phosphorus — thousandths.
Chemical composition 20KH20N14S2 (GOST 5632−72)
| Cu | Si | C | Mn | P | Cr | Ni | S | Ti | |
| --- | --- | --- | --- | --- | --- | --- | --- | --- | --- |
| ≤0.3 mm | 2−3 | ≤0,2 | ≤1,5 | ≤0,035 | 19−22 | 12−15 | ≤0,025 | ≤0,2 | |
Manufacturer
Pipe brand 20KH20N14S2 is cold, warm and hot rolled method — mainly circular cross-section. Seamless pipe is manufactured by extrusion, forging, rolling or drawing. The temperature in the beginning of the process is 1170 °C, and in the end — about 850 °C. the Pipe section up to 350 mm is cooled in air.
Application
The production of various mechanisms and parts, including pipeline systems, whose work is carried out under moderate tension. Use in parts of the burner, in the manufacture of covers electrical thermometers because it does not pollute the electrodes thermocouples and provides reliable protection when working in hazardous conditions of aggressive environment. Pipe 20KH20N14S2 can withstand temperatures of 1000 °C for a long time. It is used for internal combustion engines, furnaces for steam and gas turbines, jet engines, nuclear boiler as a structural material.
Pipe 20KH20N14S2 stable in the air and hot gas environments to corrosion, because the process of heating the alloying substances form on the surface protective film — oxides of chromium, silicon, etc. Pipe is intended for weak loads, in particular in different power plants and heating devices. Pipe of this type is used for diverting products of combustion in industrial furnaces and various boilers and fireplaces. This pipe is plastic enough that you can use it in the construction of chimneys and other pipe systems at any angle. Metal has an attractive appearance without requiring painting.
Welding
Is all ways. In the process of automatic submerged arc welding an-26 and an-18 and argon-arc welding electrodes are used with a rod of SV-05Х20Н9ФБС SV-08Х19Н10Б SV-06Х21Н7БТ and SV-04Х22Н10БТ; for manual welding electrodes EA-1Ф2 brand TSL-2Б2, EA-606/11, GL-2 with wire rod St-08Х19Н9Ф2С2 SV-05Х19Н9ФЗС2 and SV-05Х19Н9ФЗС2. Shielding gas wire rod SV-08Х20Н9С2БТЮ used for automatic manual welding. The electrodes of CL-11 and 9 with wire rod SV-07CR25NI13 SV-07Х19Н10Б respectively used in manual electric arc welding. Control at AMU and AM GOST 6032−89 no specifically triggers the heating electrodes attach to the weld resistance to intergranular and General corrosion in nitric acid (65%) at a temperature of 70−80°C. However, the weld seams can be inclined to stab corrosion. The weld seams obtained with electrodes of CL-11 and 9, respectively, are: KCU=80 and 70 j/cm2; σв=550 and 600 N/mm2; δ=22 and 2%.
Buy at best price
The company «AVEK global» there is a wide selection of stainless steel. You can purchase the brand's items 20KH20N14S2 on the most favorable terms. The price of the order depends on volume and additional conditions of delivery. Our experts are always ready to help in selecting the required products, which determines the efficiency and reliability of future equipment. They not only help You to determine the optimal parameters of products, but also offer the best price. We guarantee high quality of our products and timely delivery.