Tellurium brand, chemical structure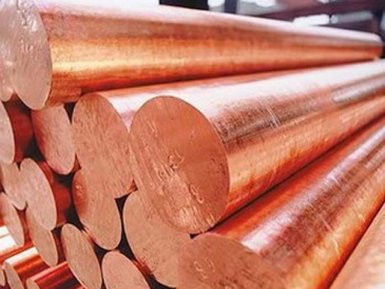 Supplier Avlob offers to buy tellurium and tellurium alloys at an economical price. The supplier guarantees the timely delivery of products to any specified address. Regular customers can take advantage of discount discounts. The price is the best in this segment of rental.
Technical specifications
Bismuth — looks like zinc. This is the element of the 16th group. It was opened in 1782. Occurs in gold-silver deposits. Under normal conditions, this is a brittle metal and has a granular structure in the fracture. When heated, it acquires plasticity
Physical properties
| Description | Notation |
| --- | --- |
| Chemical symbol | Te |
| Atomic (molar) mass g / mol | 127.6 |
| Degrees of oxidation | +6, +4, +2, -2 |
| Density [g / cm3] | 6.24 |
| Melting point t ° C | 722.7 K |
| Specific heat of melting kJ / mol | 17.91 |
| The molar heat capacity (J / (K · mol) | 25.8 |
Using
Manufacture of cable sheath, lead-acid batteries, narrow-gap semiconductors, thermoelectric materials.
Types of rolled metal
To date, rolling consists of sheet, rod, foil, strip, tape, pipe, wire.
Storage
In closed warehouses or under a canopy, where adequate protection against mechanical and other damages is provided.
Delivery, price

Buy tellurium and tellurium alloys at an affordable price from the supplier Avgob today. The price is formed on the basis of European production standards. Supplier Avlob offers to buy tellurium and tellurium alloys at the optimal price in bulk or at retail. We invite you to partner cooperation.