Stainless mesh woven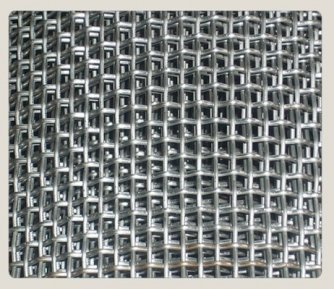 There are such metal grids
Masonry
Welded
Woven
Corrugated
Each of them has its advantages, it has its own peculiarities. The most common type is a metal stainless mesh. When it is made, the material is carefully selected. Usually, a stainless wire is used that contains a high percentage of chromium, which gives a high corrosion resistance in any atmospheric conditions. The diameter of such a wire is usually not less than 0.3 mm. Cells can be either square or rectangular. This product can be packaged both with cards and rolls of 100 meters.
Classification
By the method of manufacture;
The shape of the cells;
The size of the cells.
The smallest area of the cell is 0.025 mm 2. Also, the unit follows the shape of the wire section.
Application
Reinforcement of road surfaces, manufacturing of household goods, at industrial enterprises — for drying materials. Also it can be used for the purpose of fencing cottage and garden plots. Many make of it different frames for greenhouses or greenhouses. Get good cells for pets. In construction — for reinforcing brickwork. Its use in plastering prevents the appearance of cracks that appear when shrinking materials, it significantly increases the strength of the finishing layers. If you use a galvanized stainless mesh, the lifetime of the plastered surface will be doubled. It will prevent the appearance of rust on the plastered surface. A network of stainless steel is an ideal way for fixing mine workings.
Selection
In the manufacture of mesh are divided into woven, which is formed by the cross wire weaving, a woven network that has round and flat spirals, twisted, crevice, combined and welded. Very comfortable woven mesh for sifting bulk materials. It is made of low-carbon wire, thermally processed. Can be light annealing, black, as well as galvanized and tinned. It is made of bronze, platinum, brass and nickel. Typically, the wire diameter or side of the cell is from 0.03 to 3 mm. Products of this type are manufactured both in Russia and abroad.
Buy at a bargain price
LLC «Avek Global» offers the most favorable terms of sale. In the warehouse of the company is represented the widest assortment of woven nets. Here you will find exactly what you need. A personal manager will help you make the right choice, answer all questions and find a mutually beneficial solution. Becoming our client, you will get the opportunity to save money and precious time, since our woven mesh can be purchased at a very competitive price. By carrying out bulk orders, you can count on the company's flexible discount system. The lead time for orders is minimal. All products are certified. Quality is guaranteed by strict observance of all technological norms of production.