2.0401 - CuZn39Pb3 - C38500 sheet, strip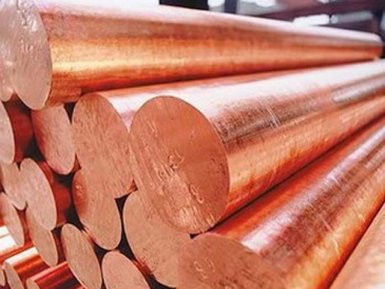 Supplier — AvekGlob company — offers sheet and tape, which are made of brass CuZn39Pb3 (2.0401, C38500) at affordable prices from the manufacturer. The supplier guarantees the timely delivery of products to any address specified by the consumer.
Technical specifications
Copper-zinc alloy of the brand CuZn39Pb3 (other names — 2.0401, C38500) contains an increased percentage of lead, which improves the mechanical machinability of the material, its corrosion resistance, and also contributes to a significant reduction in the coefficient of friction. The latter is used in the production of high-loaded sliding bearings. However, the increased lead content leads to an increase in the degree of toxicity of the alloy, so its use in the food and pharmaceutical industry, as well as for the purposes of drinking water supply is not recommended. Brass CuZn39Pb3 (2.0401, C38500) can not be subjected to heat treatment. However, it is possible to control the strength by selecting suitable plastic deformation modes, since the material is strengthened during the stamping process.
Urgency of application
Brass of the brand CuZn39Pb3 (2.0401, C38500) is considered to be the main alloy for manufacturing products by the methods of mechanical processing. Typical details are cogwheels, swivel parts, screws, hoods.
Chemical composition
In accordance with the technical requirements of DIN EN 17660, this alloy contains:
Copper — 57… 59%;
Lead — 2.5… 3.5%;
Aluminum — up to 0,05%;
Nickel — up to 0,3%;
Iron — up to 0,3%;
Tin — up to 0.3%;
Zinc is the rest.
The amount of impurities should not exceed 0.2%.
Physical and mechanical properties
density, kg / m 3 — 8490;
melting point, 0 С — 880… 900;
coefficient of thermal expansion in the temperature range 20… 300 0 С, μm / deg — 20,9;
Specific heat capacity, J / kggrad — 377;
coefficient of thermal conductivity at room temperature, W / megade — 121;
hardness in Brinell, HB — 90… 110;
limit of temporary resistance, MPa — 420… 580;
yield strength, MPa — 150… 190;
modulus of elasticity, GPa — 98;
permissible tensile elongation,% — 15… 20.
Assortment and application features
The sheet and tape of brass CuZn39Pb3 (2.0401, C38500) are produced in a wide range of sizes, widths and thicknesses. The material is perfectly processed on machine tools and automatic machines. When used, especially in ammonia-containing media under load, the problem of corrosion cracking of articles arises. Arc welding is not recommended. The temperature range of hot stamping is 700… 800 0 С.
Supplier — AvekGlob company — offers to buy sheet and tape from brass of CuZn39Pb3 (2.0401, C38500) in a wide assortment of cross-sectional dimensions and thickness. Products can be bought at a price formed on the basis of European and world standards of production. Implementation is possible in bulk and retail, for regular customers, a flexible system of discounts operates.