Fechral wire X15Y5 - 1.4767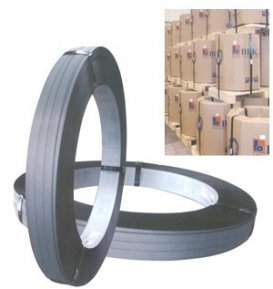 The main scope of use: drying and firing kilns, resistance elements, high temperature furnaces, industrial heaters, heaters.
Description .
— High corrosion resistance in air, in vacuum, in oxidizing environments;
OCr15Al5 EUROFECHRAL
Material
1.4725
ALLOY
OCr15Al5
Designation
Cr15Al5
UNS designation
K 92500
DIN
17470
AMS
---
ASTM
B 603−1
CHEMICAL, (%)
Aluminum
4.6−5.8
Chromium
14.5−15.5
Iron
The basis
Manganese
Max 0.7
Carbon
Max 0.05
Silicon
Max 0.6
Nickel
Max 0.6
Copper
---
Titanium
Max 0.6
Rest
Zr, Max 0.3
Rare earth
---
PROPERTIES MECHANICAL AT ROOM TEMPERATURE
Number of bends
> 5 times
Relative extension
> 16%
PHYSICAL PROPERTIES AT ROOM TEMPERATURE
Hardness
200−260 HB
Density
7.1 g / cm³
Breaking force
637−784 MPa
Maximum Operating Temperature
850 ºС
Specific electrical resistance
1.30 Ohm * mm2 / m
Magnetic properties
Magnetene
Melting temperature
1400 ºС
OPERATIONAL LIFE
Dia. 6.0 mm and above
At a rate of 850 ºС
More than 3500 hours
Dia. 3,0−6,0mm
At a rate of — 800 ºС
Over 1800 hours
Dia. 1,5−3,0mm
At a rate of — 700 ºС
Over 1800 hours
Dia. 0,4−1,5mm
At a rate of 650 ° C
Over 900 hours
Buy at a bargain price
LLC «Avek Global» sells fochrals at a bargain price. It is formed under the influence of world prices for color hire without including additional costs. The face of our company determines the high level of service and excellent product quality. The website of Avek Global LLC reflects the most timely information. Our managers are always happy to help with the solution of the issues that have arisen. The implementation of orders takes minimal time. Discounts for wholesale buyers are provided. Deliveries go directly from the warehouse. This gives consumers a clear choice of products and significant savings in warehouse stocks and premises.