Brass wire mesh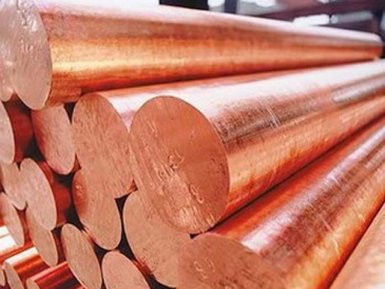 Supplier — the company AvecGlob — offers at affordable prices from the manufacturer a brass woven mesh. The supplier guarantees the timely delivery of products to any address specified by the consumer.
Technical specifications
Brass woven mesh can withstand corrosion, wear, rust, acid or alkali. They can also conduct electricity and heat, have good ductility and tensile strength. They can be used as a decorative grid for lamps and cabinets, water screens, as filter discs, screen fireplace curtains, curtains on the window and porch. Brass woven mesh can filter the electron beam and electronic display screen, can be used to protect against electromagnetic radiation.
Wire mesh of brass with ordinary weaving, with twill fabric, Dutch weave, etc. is widely used in decorative decoration of the home.
Urgency of application
Brass braided nets have good corrosion resistance against aggressive working media. They are strong enough and are not susceptible to corrosion in the air. Typical applications are filter elements of production equipment, protective and enclosing structures of production equipment, as well as decorative curtains in spectacular structures. Technical requirements for brass braided nets of domestic production are regulated by GOST 6613−86.
Chemical composition of mesh material
For the production of control grids, high and normal accuracy of numbers 004−016, according to the above standard, wire from a half-stamp of grade L-80 according to GOST 15227−2004, whose composition is given in the table
| | | | | | | | |
| --- | --- | --- | --- | --- | --- | --- | --- |
| Fe | P | Cu | Pb | Zn | Sb | Bi | Impurities |
| up to 0.1 | up to 0.01 | 79 — 81 | to 0.03 | 18.7 — 21 | up to 0.005 | up to 0.002 | only 0.3 |
Physical and mechanical properties of mesh material
Density, kg / m 3 — 8660;
Melting point, 0 С-1000;
Specific heat capacity, J / kggrad — 400;
Coefficient of thermal conductivity, W / mgrad — 142;
Coefficient of thermal expansion, μm / degree — 18,8;
Hardness according to Brinell, HB — 65… 100;
Modulus of elasticity, GPa — 110;
The limit of temporary resistance, MPa — 290… 350 (depending on the state of the supply of wire).
Assortment
In accordance with GOST 6613−86, the following nomenclature of brass woven nets is provided:
Diameter of the wire, mm — 0,03… 0,5;
Nominal cell size in light, mm — 0,04… 2,5;
The width of the net, mm — 1000… 1500.
Supplier — AvekGlob Company — offers to buy a brass woven mesh in any number and size. Products can be bought at a price formed on the basis of European and world standards of production. Implementation is possible in bulk and retail, for regular customers, a flexible system of discounts operates.