MA2-1 magnesium sheet, strip, wire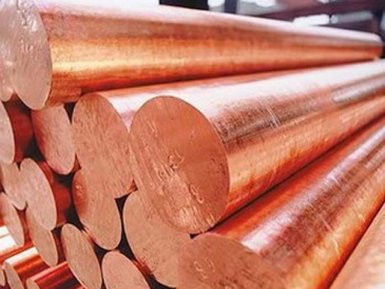 General characteristics
Magnesium ribbon and sheet are some of the most common types of magnesium the rental. Sheets and strip of magnesium is very high-tech, easily drilled, bent, cut, rolled, milled, pressed. Magnesium is inexpensive and very light material (specific weight of 1.7 g/cm3). The cost of magnesium ingot is about 3 dollars per kilogram. Magnesium is resistant to gasoline, solutions of mineral oil, freon, kerosene. In alloy with other metals, magnesium has a very high specific strength and corrosion resistance.
Physical properties of Mg
Atomic (molar) mass, g/mol
24,3
Oxidation
2
Density [g/cm3]
1,738
The melting temperature t°C
650°C
The heat of fusion kJ/mol
9,2
The thermal conductivity K [W/(m·K)]
158
Heat of evaporation kJ/mol
131,8
Disadvantages
The disadvantages include the difficulties that arise in casting, melting and solidification of alloys. Given that magnesium is easily oxidized, the corrosion resistance of magnesium alloys is not very high.
Production of magnesium sheet
Magnesium sheets are of standard length or a multiple dimensional, whose spacing is 500 mm. Magnesium leaves trimmed from all sides, the edges should not present delamination and burrs. The surface of the magnesium sheet should not have scales, flux inclusions, bundles, cracks, tears, streaks, roughness. Sheets as the material sheets are divided into two groups: the annealed sheets — marked «M» (MA2−1P.h.M, MA2−1, МА15М and МА8М); polunagartovannye sheets — marked «N» (for example: МА8 N).
Use
In the automotive industry, especially in the design of sports models sheet, strip of magnesium can significantly reduce the weight of automotive structures without loss of strength. This rental is also used in the serial automotive industry for the manufacture of posts and the protection of crankcase, magnesium stamped sheet durable wheels for prestige cars. Tape and sheet are used in the aviation industry in the helicopter and aircraft. Of them are manufactured fairings, details of gliders, stabilizers, chassis.
Magnesium plate
A plate of magnesium is used by many modern industries, primarily aviation and automotive. Pure magnesium, by weight is easy, but not very durable material, and the strength he acquires alloy with other metals. In this respect, the most successful is the magnesium alloy with aluminum. Plate of magnesium, very high-tech.
Production
Typically, the magnesium plate made thickness: 12 to 50 mm. With a width of 1000 mm standard length is 1, 1,2, 1,6, 1,8, 2,0, 2,5, 3,0 m. the panels can be cut to other sizes by agreement with the customer.
Quality
Magnesium plate with thickness up to 32 mm should be cut off at the ends and edges, and thicker plates are available with mill ends and edges. On the uncut edges and the ends allowed defects. The surface of the plates is additional anti-corrosion treatment.
Use
Typically, the magnesium plate used from magnesium alloys with other metals, usually with aluminum. They have high specific strength and lightness, used in helicopter, aircraft and airship: manufacturing of plugs and racks, chassis, housings, stabilizers, stiffeners, and various fragments.
Buy at best price
Huge selection of metal stock LLC «AVEK global» can satisfy any customer. Absolute compliance with all technological norms of production ensures the quality of the finished product. Deadlines all orders the shortest possible. For any questions, experienced managers will give a full detailed advice. Carrying out wholesale orders, you can count on company-provided flexible system of discounts.