ХН45Ю- ​​ЭП747 pipe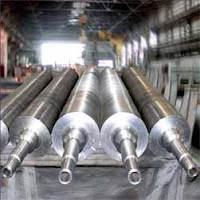 Composition
The alloy grade KhN35VT is a heat-resistant alloy, whose composition contains nickel 44−46%, chromium 14−16%, iron 30.85 — 38.1%. In addition, aluminum adds 2.9−3.9%, cesium — 0.03%, phosphorus — up to 0.02%, manganese, silicon — 1%, carbon, barium — less than 0.1% And sulfur is about 0.02%.
Chemical composition, GOST 5632- — 72, in percent.
Ni
Al
Cr
Mn
Fe
Mn
Si
P
Si
S
Ce
44−46
2.9−39
14−16
1
31−38
1
0,15
0.02
1
0.012
0.03
Basic properties
The alloy grade KhN45Yu is resistant to corrosion in air and in gaseous media at high temperatures. Such a pipe, alloyed with aluminum and silicon, is able to withstand contact with an aggressive environment, because during the heating process, these substances form protective films on the surface-aluminum oxides, chromium, etc. The pipe is successfully used in power plants and heating devices where elements, Possessing high resistance. A pipe of this type is used in the extraction of combustion products, both in industrial furnaces and from various boilers and fireplaces. This pipe is sufficiently plastic, which allows it to be used in the construction of chimneys and other systems from any angle. Metal has an attractive appearance, without requiring painting.
Application
Steel grade KhN45Yu is used in the production of slat-type rollers, which serve for rapid burning of ceramic tiles, flat household ceramics and other ceramic products. Steel grade KhN45YU also found in conveyor stove grids. A pipe made of this alloy is used in the details of burners. It is widely used in the manufacture of covers of electrical thermocouples, because it has the feature of not contaminating the electrodes of thermocouples and provides reliable protection of the thermocouple wire when working in hazardous conditions and aggressive environments.
The HN45Yu pipe can withstand temperatures up to 1250−1300 ° C for a long time, has a high resistance at high temperatures to loads. Therefore, it is used for internal combustion engines, for steam and gas turbines, jet engines, nuclear power plants as a structural material. High heat resistance is directly dependent on the structure of matter and strong bonds in the alloy between atoms.
Buy at a bargain price
A wide range of stainless and heat-resistant rolled products in stock Avek Global Ltd. is able to satisfy any customer. The quality of the finished products is ensured by absolute observance of all technological production standards. Terms of execution of orders are the shortest. If you have any questions, you will receive an exhaustive consultation from experienced managers. When implementing wholesale orders, the company provides a system of flexible discounts.