Cold rolled thin wall seamless stainless steel cold-formed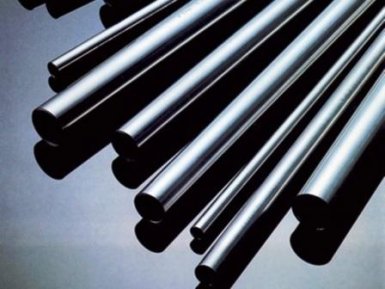 Advantages
Thin-walled stainless steel pipe from steel austenite 10x17н13м2т possess strength, durability, resistance to chemical action. reagents. In addition to high corrosion resistance they are biologically inert and non-magnetic. Have an attractive look. Nickel adds ductility without loss of strength, titanium further enhances its durability. Alloying with molybdenum increases the corrosion resistance and wear at high temperature and acid resistance. Such a tube is available all types of welding: manual, gas and electric automatic. Welding is done without heating and the final heat treatment, forming a strong reliable seal.
Percentage composition of 10x17н13м2т (GOST 5632−72)
| C | Si | Cu | Mn | P | Cr | Ti | S | Mo | Fe |
| --- | --- | --- | --- | --- | --- | --- | --- | --- | --- |
| ≤0,1 | ≤0,8 | ≤0.3 mm | ≤2 | ≤0,035 | 16−18 | ≤0,7 | ≤0,02 | 2−3 | Basis |
Disadvantages
The disadvantages can be ranked high cost. But, given the reliability and durability, the high price is more than justified.
Production
In accordance with the requirements of GOST 28548−90, seamless pipe shall be made by rolling, forging, drawing or extrusion no welds along the entire length because the seam can't eliminate the leak. The most commonly used steel 10X17H13M2T (AISI 316Ti) Ananalog — 08KH17N13M2T. The ratio of the wall thickness and outside diameter all steel round pipes are divided into thick-walled, thin-walled.
| Name | The ratio of the pipe thickness and outside diameter |
| --- | --- |
| Pipe thin-walled stainless | 0,025 — 0,05 |
| Pipe extremely thin-walled stainless | less than 0.025. |
A ratio of 0.05 means that the wall thickness = 1/20 diameter
At a ratio of 0.025 wall thickness = 1/40 diameter
Application
Pipe thin-walled stainless steel designed for long-term use in corrosive environments: petrochemical, chemical industry, shipbuilding. The working temperature not exceeding 300 °C. are usually Used for transporting toxic fluids, where there is no any leak. Particularly thin-walled and thin-walled tubes are used in lightweight and durable designs. They are in demand in the manufacture of accessories for the furniture industry where you want a smooth perfect surface without any roughness. They are also used in the medicine and pharmacology.
Buy at best price
In stock LLC «AVEK global» — the widest range of metal. We offer high quality goods at the best prices. Our experts will be happy to answer any of Your questions and help You in selecting the necessary materials and provide all necessary information about products, prices and delivery time. Prices of seamless pipe depends on the supply parameters of the product.