Grade 19 Titanium - Titanium Beta C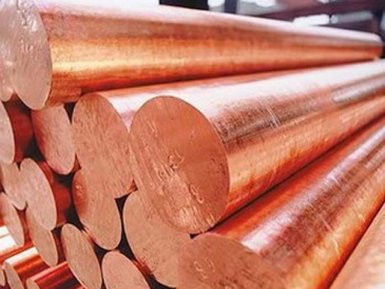 Supplier — AvekGlob company offers to purchase at affordable prices from the manufacturer a variety of rolled products obtained from titanium alloy Titanium Beta grade 19. The supplier guarantees the prompt delivery of rolled metal to any address specified by the consumer /
Technical specifications
Titanium brand Grade 19 (Beta C) is a well-heat-treated, high-strength alloy that has good operational resistance to mechanical stress, and also resists high-temperature corrosion. Such qualities are due to alloy alloying with such refractory and high-strength metals as chromium, molybdenum, vanadium and zirconium. The presence of aluminum increases the machinability of the alloy.
The alloy Grade 19 (Beta C) is metastable, and belongs to the group of β-titanium alloys.
Urgency of application
A circle, bar or sheet that is made of titanium alloy grade 19 (Beta C) is used for the production of normalized products — springs, fasteners, and torsion bars operating on torsion. The rolling of extruded pipes from the alloy in question in accordance with recommendations MR0175 is used for drilling deep acidic wells.
Chemical composition of titanium alloy grade 19 Titanium Beta C
It is given in the table:
| | |
| --- | --- |
| Element | |
| Carbon | Not more than 0.05% |
| Bound nitrogen | Not more than 0.03% |
| Bound oxygen | Not more than 0.14% |
| Aluminum | 3.0−4.0% |
| Vanadium | 7.5−8.5% |
| Chromium | 5.5−6.5% |
| Zirconium | 3.5−4.5% |
| Molybdenum | 3.5−4.5% |
| Titanium | Rest |
Physical and mechanical properties
Density, kg / m 3 — 4810;
Melting point, 0 С — 1649;
Specific heat capacity, J / kggrad — 528;
Coefficient of thermal conductivity at room temperature, W / megade — 8,4;
The coefficient of thermal expansion in the temperature range 20… 300 0 С, μm / deg — 9,7;
Modulus of elasticity, GPa — 103;
The limit of temporary resistance, MPa — 1180… 1250;
Yield strength, MPa — 1100… 1150;
Relative elongation at tension,% — 6… 10;
Relative narrowing of the cross-sectional area,% — 19.
The assortment and technological features of the material application
The assortment of rolling products, which is made from grade 19 Titanium Beta C alloy, is regulated by the technical requirements of AMS 4915, AMS 4916 (sheet metal), AMS 1972, ASME SB-348 and AMS 1973 (bulk), and MIL-T-9046, MIL -T-9047 (forgings). Weldability of the material is good.
Areas of use
This alloy has an increased resistance to corrosion in reducing environments, for example, such as hydrogen sulfide (H 2 S). Due to the excellent resistance to corrosion in sea water, titanium grade 19 Titanium Beta C produces parts of marine and underwater oil and gas platforms. The alloy has excellent resistance to fatigue, so it can be useful when used in the design of components that can be deformed elastically during operation. Relatively high level of strength is maintained at temperatures up to 350 ° C.
Supplier — AvekGlob company offers to buy a rod, circle or sheet made of titanium grade 17 grade Ti-0.05Pd, at a price formed on the basis of European and world standards of production. Buy these products can be wholesale and retail. For regular customers, there is a flexible system of discounts.