36НХТЮ - эи702 tape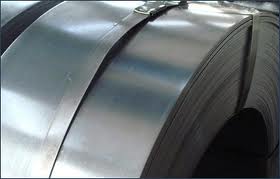 Relevance
Tape, foil, sheet of special heat-resistant steel 36НХТЮ is widely used by various branches of machine building, construction, food, chemical industry, medicine. It is used in the manufacture of slit furnace parts, thermocouple covers, burners, conveyor furnaces and other products operated at a temperature of 1300 ° C. The sheet is perfect for the production of household appliances, dishes.
Production
The alloy is smelted in open type electric furnaces according to GOST 5632−72 from three basic metals — iron, chrome, nickel. There are also impurities of titanium and aluminum. The Ni content is of the order of 35 — 37%, Ti — 2.7 — 3.2%, Cr — 11.5 — 13%, the share of AL is 0.9 — 1.2%, the rest is iron. Also, the alloy has about one percent of silicon and manganese as impurities, selenium up to 0.03%, phosphorus to 0.025%, carbon 0.1% and barium to 0.1%. Forging semi-finished products begins at a temperature of 1150−1180 ° C and ends at 850 ° C. Welded by any means of welding. For electric arc welding, OZL-35 electrodes are used.
The 36NXTU grade sheet is manufactured in accordance with GOST 24982−81. Such a standard normalizes the output of hot-rolled and cold-rolled steel from heat-resistant alloys on nickel, iron-nickel basis. After rolling, the sheet is quenched at a temperature of 1060 to 1100 ° C. Hardening is carried out in the air, water or under a shower.
Application
Products made of heat-resistant alloys are used as materials having high resistance to thermal overloads. These can be designs of motors, turbines, combustion chambers, heating installations and furnaces. From the sheet produce details of rocket, space industry. Due to the high content of chromium, nickel, such products can work without losing strength in acidic, corrosive environments when heated above 1000ºC. Sheet 36NXTU has a thickness of about 1 mm — depending on the conditions used. It is the most popular type of rolled metal due to its relatively low cost.
Buy at a bargain price
«Avek Global» LLC sells high-quality rolled metal products on the most favorable terms, including ribbon, foil, 36NXTU sheet of standard and non-standard sizes. All our products are certified and supplied directly from the manufacturer. In addition, we are implementing welding wires and precision alloys at a wholesale price. The implementation of orders — in the shortest possible time. Discounts are given to wholesale buyers.