Low alloy structural steel for welding constructions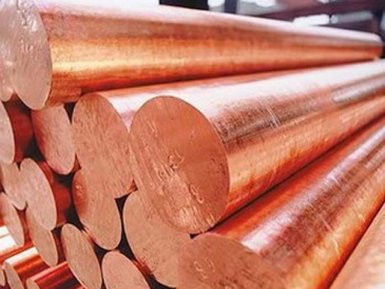 Supplier — AvecGlob Company — offers low-alloy steel for welded structures at an affordable price from the manufacturer. The supplier guarantees the timely delivery of products to any address specified by the consumer.
Technical specifications
Low-alloy steels for welded structures contain no more than 0.25% carbon. An indispensable condition for high-quality welding of such steels is the limitation on the percentage of bound hydrogen in the chemical composition of steels, which minimizes the risks in the formation of the welded seam. Steel should not undergo normalization, because after it the risk of welding defects increases. Cemented steels have a reduced ability to weld, in addition, when heated, part of the carbon in the seam burns out, and the strength of the welded structure is reduced. The greatest weldability is characteristic for building steels in accordance with GOST 27772−88.
Requirements for chemical composition
Welded low-alloy steels used in welded structures must meet the following requirements:
The amount of harmful metallurgical impurities — phosphorus and sulfur — should not exceed 0.04%;
Such alloying elements as chromium, molybdenum and nickel should not be in an amount exceeding 5%;
The minimum amount of selenium and lead must be present in the steels;
The content of silicon and manganese in the steels in question should not exceed 1%.
Features of welding technology
If the above standards are exceeded, welding should be carried out after preheating the material to temperatures of 250… 300 0 С. After welding, to soften warpage and remove internal stresses, softening annealing is performed (temperature — not higher than 180… 200 0 С).
If a number of the above difficulties can not be eliminated, then use welding technologies such as friction welding, or suture (spot, roller) welding. When welding with friction, the temperature is lower than the melting point of steel, which makes it possible to use the method when welding low-alloy steels with other metals and alloys whose ability to be welded by conventional methods is limited. Friction welding can not be used for steels that have been heat treated.
Physical and mechanical properties
density, kg / m 3 — 7850… 7900;
melting point, 0 С −1520… −1600;
coefficient of thermal expansion in the temperature range 20… 100 0 С, μm / deg — 15… 25;
specific heat, J / grad — 480… 530;
modulus of elasticity, GPa — 200… 215;
coefficient of thermal conductivity in the temperature range 20… 100 0 С, W / mgrad — 35… 60;
hardness in Brinell, HB — 200… 220;
limit of temporary resistance, MPa — up to 600;
yield strength, MPa — up to 450;
Assortment and application features
Rolled low-alloy steels for welded structures are produced in a wide range of cross-sections and lengths. Mechanical machinability of steels is good, plastic characteristics are average. The temperature range of forging is 750… .1250 0 С.
Supplier — AvekGlob Company — offers to purchase rolled low-carbon steels for welded structures in the required assortment of cross-sections and length. Products can be bought at a price formed on the basis of European and world standards of production. Implementation is possible in bulk and retail, for regular customers, a flexible system of discounts operates.