Tape, strip of molybdenum
Tape, strip of molybdenum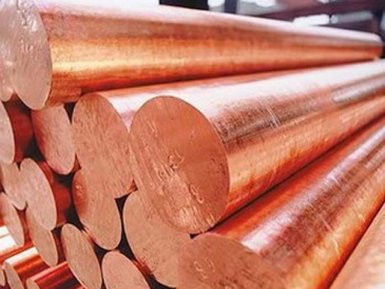 Supplier — AvekGlob Company — offers at reasonable prices from the manufacturer molybdenum tape and strip. The supplier guarantees the timely delivery of products to any address specified by the consumer.
Technical specifications
Molybdenum tape and strip are produced in the annealed condition, in accordance with the technical requirements of GOST 25442−82 and TU 11−90 (the latter concerns products used for the manufacture of electronic devices). To obtain this type of rolled products, powder billets of molybdenum of M, MF and MF grades are used.
Urgency of application
Tape and strip of molybdenum is used for the production of hull details of the vacuum technique, which are manufactured using deep-drawing technology.
Chemical composition
The numerical data is given in percentages:
Mass fraction of detectable impurities
Mass fraction of molybdenum
Aluminum
Iron
Nickel
Silicon
Calcium
Magnesium
Carbon
Oxygen
0.004
0.010
0.005
0.010
0.003
0.002
0.005
0.008
Rest
Notes:
1. It is permissible to increase the mass proportions of impurities of aluminum, iron, calcium, and magnesium, while retaining the sums of the mass fractions of aluminum + iron, calcium + magnesium.
2. The oxygen norm is determined at each lot and is indicated in the quality document. In accordance with the agreement with the consumer, this standard can be adjusted.
According to TU-11−90, annealed and unburned Molybdenum grades MCH and MPH are used for the production of electronic components, which contain, besides molybdenum, 0.018… 0.025% silicon, 0.005… 0.02% of a mixture of calcium and magnesium and not more than 0.014% carbon.
Physical and mechanical properties
density, kg / m 3 — 10115;
melting point, 0 С — 2620;
coefficient of thermal expansion in the temperature range 20… 1000 0 С, μm / deg — 5,7;
coefficient of thermal conductivity in the temperature range 20… 1000 0 С, W / mgrad — 98;
hardness in Brinell, HB, no more than 200;
allowable stress on compression, MPa — 590;
permissible tensile elongation,% — 18.
Assortment and application features
The range of tape and strip of molybdenum is indicated in the table:
Thickness, mm
Width, mm
Length, mm, not less than
Nomine.
Prev off
Nomine.
Prev off
0.1
± 0.01
50−150
+1
150
0,15
0.20
0.30
± 0.02
At the request of the consumer, molybdenum strips and strips 0.1 mm thick are manufactured with a plus tolerance in thickness, while maintaining the tolerance field.
At the request of the consumer, the molybdenum bands should be a dimensional and a multiple of the measured length.
Supplier — AvekGlob company — offers to purchase molybdenum tape or strip in a wide range of sizes and thickness. Products can be bought at a price formed on the basis of European and world standards of production. Implementation is possible in bulk and retail, for regular customers, a flexible system of discounts operates.