Lo62-1 - 2.0530 - c46400 rod, tape, wire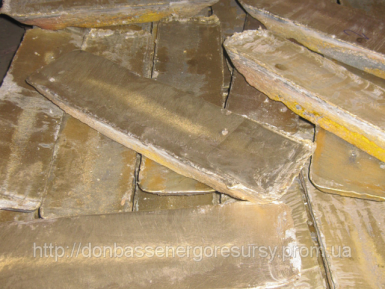 General characteristics
Brass has good mechanical properties and are widely used in the manufacture of various parts, even the smallest, especially those that require excellent workability and formiruemoi. Of these brass produces high-quality castings, because brass has excellent fluidity and minimal tendency to liquidation. All kinds of brass very easy plastic deformation, the greatest number of them is used for the production of rolled semi-finished products such as sheets, tapes, strips, wires and various profiles.
Brass LO62−1
The main components
Sn%
Fe% Pb%
P%
Sb% Bi%
Si
Zn
61−63%
A 35.6−38.3% of
0,7−1,1%
0.1%
0,01%
Of 0.005% and 0.002%
All kinds of brass with high mechanical strengths and corrosion resistance. Due to the fact that brass is the cheapest copper alloy, it has a wide application in many branches of engineering.
Types of brass
All the brass are divided into double and multi-component. Are double copper-zinc alloys, and multicomponent includes special brass. Double brass, which contains from 88 to 97 percent copper, called tombac, and those which contain 79 to 80 percent of copper — polutoniko. The name of the hardest of the brass are given their additional elements that they contain, in addition to zinc. For example, if the brass in addition to zinc and also contains aluminium, then it is called aluminum. Technological basis are different wrought and cast brass.
As additional additives in the composition of the special brass injected aluminium, tin, manganese, silicon, Nickel, lead, and iron. All of these additives significantly increases the corrosion resistance, fluidity, and strength, and lead improves machinability.
Multicomponent brass brand LO62 well handled pressure. She has a very good resistance to corrosion. Is widely used in the manufacture of semi-finished products as pipes, profiles and sheets. Also it is very popular in the field of instrumentation and izgotovlenii capacitors.
Semi-finished products of wrought brass are made in soft, semi-solid, solid and also in very solid condition. Cast brass is often melted from recycled scrap.
Buy at best price
To see more details with the products, to clarify its basic qualities, place your order, you can through the website of our company LLC «AVEK global», which specializiruetsya on the supply of non-ferrous alloys. We offer products from warehouses in Ukraine and Russia with delivery to any region of the CIS. All products are certified. The timing of orders is minimal. For any questions, you are always ready to advise experienced managers. For wholesale orders there is a reduced discount.