Bismuth brand, chemical structure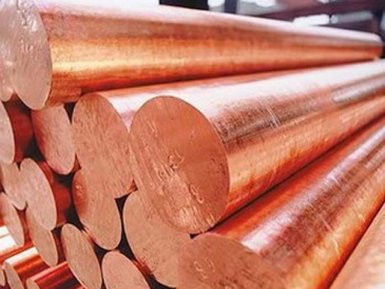 Supplier Avlob offers to buy a sheet, pipe, wire from bismuth at an economical price. The supplier guarantees the timely delivery of products to any specified address. Regular customers can take advantage of discount discounts. The price is the best in this segment of rental.
Technical specifications
Bismuth — looks like silver. This element of the main subgroup of the fifth group) of the sixth period Oxygen forms oxides with oxygen: Bi 2 O 3, Bi 2 O 5. At room temperature, bismuth is a brittle metal and has a coarse-grained structure in the fracture, but exhibits plastic properties at a temperature of 150−250 ° C.
Physical properties
| Description | Notation |
| --- | --- |
| Chemical symbol | Bi |
| Atomic (molar) mass g / mol | 208.98 |
| Degrees of oxidation | 5, 3 |
| Density [g / cm3] | 9.79 |
| Melting point t ° C | 271.44 ° C, 544.5 K |
| Heat of melting kJ / mol | 11.3 |
| The molar heat capacity (J / (K · mol) | 26.0 |
| Heat of evaporation kJ / mol | 172.0 |
Using
In the Middle Ages, Bismuth was used in the manufacture of cold weapons, the blade was particularly beautiful, its brilliance was caused by iridescent oxidation. Today it is used for the production of low-melting solders, nuclear radiation detectors, thermoelectric materials, catalysts, alloying of special alloys.
Types of rolled metal
To date, rolling consists of sheet, rod, foil, strip, tape, pipe, wire.
Storage
In closed warehouses or under a canopy, where adequate protection against mechanical and other damages is provided.
Delivery, price

Buy a sheet, pipe, bismuth wire at an affordable price from the supplier Avlob today. The price is formed on the basis of European production standards. The supplier Avlob offers to buy a sheet, a pipe, a wire from bismuth at the optimal price in bulk or at retail. We invite you to partner cooperation.