ХН50МВКТЮР - ЭП99 sheet, round, wire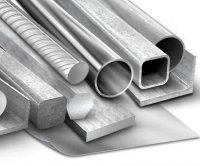 Alloying
Steel ХН50МВКТЮР-ID (ЭП99-ID) — high-alloy heat-resistant steel, having in its composition in addition to 50% Nickel and also carbon, phosphorus, sulfur, copper, aluminum, titanium, cerium, niobium, etc. components. The purpose of alloying is to improve the technological properties of products: heat resistance and heat resistance, the ability to confront aggressive media. Excessive doping increases the cost of the alloy, therefore, this process is economically: the steel must be manufacturable, and its operational performance should meet the required level. Heat-resistant steel brands ХН50МВКТЮР-ID — is the embodiment of optimal balance of cost and quality.
Technology features
Steel production is carried out in an open arc furnace. Rolling is performed at a temperature of 1170 °C at the beginning of the process and 850 °C for its completion. Steel after deformation cooled. In accordance with the first mode is cooled in water, oil or air and the second cooling mode is performed with water, followed by aging products 4−4. 5 hours. The rod and the circle produced hot-rolled method and by using calibration — to make products precise outer diameter. Welding of steel ХН50МВКТЮР-ID is carried out with the help of electrodes KTI-762.
Application
Pipe and the terms of this alloy is designed for operation at a temperature of about 1050 °C. Stitches in this case, should have the same requirements for heat resistance and heat resistance, which depends on the choice of welding materials, welding modes, additional heat treatment. Tube and round are used in low and high pressure pipelines to supply oil and gas industrial petrochemical; high-pressure systems in the nuclear and thermal energy. Pipe and circle are widely used in industrial construction to create a variety of stainless structures. The circle as a starting material in the production of various kinds of profiles and fasteners. Often customers polished and brushed pipe ХН50МВКТЮР-ID are construction and advertising company.
Buy at best price
Large assortment of rolled stainless steel in stock LLC «AVEK global» can satisfy any consumer. Products ХН50МВКТЮР-ID are in high demand in the steel market. High quality is guaranteed by strict observance of technological discipline. The timing of orders is minimal. If you have any questions, you will receive detailed advice from experienced managers. For wholesale orders the company is practicing a substantial discount.