Casting in brass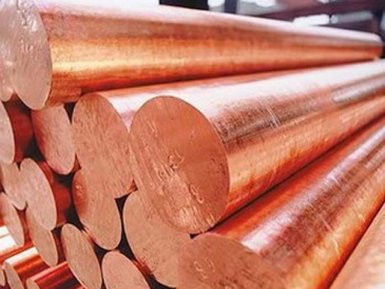 Supplier — AvekGlob company — offers at affordable prices from the manufacturer a brass casting in a wide range of sizes and configurations. The supplier guarantees the timely delivery of products to any address specified by the consumer.
Technical specifications
Casting of brass is carried out with a minimum allowable porosity, as this reduces the quality of the brass ingot and reduces its mechanical strength. Brass ingots, as a rule, are the least expensive form of obtaining brass and therefore they are widely in demand in general application. Standard size The raw materials for the production of brass ingots are obtained using crystallization processes, solid state and other ultra-high purification processes, for example, sublimation. Brass casting of reduced purity, with impurities of phosphorus, bismuth, sulfur and a number of other elements are obtained from secondary metal, this casting is much cheaper. Products of foreign production are melted in accordance with the technical requirements of ASTM B30−16 standard, domestic cast brass — according to GOST 17711−93. In the latter case, cast products are produced in the following types:
— CB — vertical continuous casting;
— СН — horizontal casting with an unrefined top surface layer;
— CC — horizontal casting with a remote top surface layer.
Urgency of application
Brass casting is used in construction for decorative decoration of interiors, for casting sculptures and small architectural forms, they are also used as alloying additives that increase the thermal and electrical conductivity of products. This range of metals is also used in jewelry, in the petrochemical industry, in the production of weapons, in medicine and nuclear power.
Chemical composition
The main brands of foundry brass:
-ЛЦ16К4 (used for manufacturing of sanitary fittings);
-ЛЦ23А6ЖЗМц2 (it is used for manufacturing of massive worm screws, screw nuts and similar parts);
-LLCOZA (used for the production of corrosion-resistant products);
-ЛЦ40С (it is used for manufacturing of armature, fittings, bushings, shells of sliding bearings;
-ЛЦ40МцЗЖ (it is used for the manufacture of critical parts that operate at elevated temperatures up to 250… 300 0 С);
-ЛЦ25С2 (it is used for manufacturing of details of hydraulic systems of motor transport).
Brass grades are given in accordance with GOST 17711−93.
Physical and mechanical properties
Density, kg / m 3 — 8440… 8850;
Melting point, 0 С — 910… 1070;
Modulus of elasticity, GPa — 102… 114;
Specific heat at room temperature, kJ / kggrad — 355;
Coefficient of thermal conductivity at room temperature, W / mgrad — 260… 400;
The ultimate tensile strength, MPa — 280… 500;
Yield strength, MPa — 130… 360:
Hardness in Brinell, HB, not more than 90… 120.
Assortment
GOST 1020−97 provides for the supply of brass casting weighing up to 45 kg. The ingots are hexagonal or square in shape and dimensions that meet the technical requirements of TU1733−116−00195430−2002.
Supplier — AvekGlob Company — offers to purchase brass casting in a wide range of sizes, cross-sections and weights. Products can be bought at a price formed on the basis of European and world standards of production. Implementation is possible in bulk and retail, for regular customers, a flexible system of discounts operates.