Hastelloy c22® - 2.4602 - Alloy 22 tube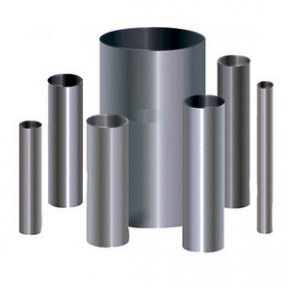 UNS N06022 — Hastelloy C22 ®
Werkstoff Nr. 2.4602. Shopping common names alloy: Hastelloy C22 ®, Nicrofer ® 5621 and Inconel ® 22. This alloy is resistant to crevice corrosion, General, intergranular corrosion and stress corrosion cracking. Hastelloy C22 ® is used in most industries: marine exploration, energy, industrial chemistry, industrial waste management, paper industry, pollution control, etc. In its composition Hastelloy C22 ® contains molybdenum, chromium, iron and tungsten, which contributes to its resistance to corrosion in flowing or standing waters.
Supply Hastelloy C22 ®
Rental of Hastelloy C22 ® are presented in the following forms: circle, welded and seamless tubes, wire, plates, sheets, fittings, flanges and forgings. The sheet has a thickness of 0.9 — 3.5 mm Round available in the form of forgings with a diameter of not more than 280 mm. larger sizes can be custom manufactured. The strip in coils made large-format size, their width is 300 mm; plate thickness up to 50 mm Seamless pipe Hastelloy C22 ® rolled diameter of 200 mm and larger pipe diameters can be produced to order in a welded pipe. All products (with welded seam) can be a method with tight tolerances non-destructive testing. Practically, it is possible to produce pipes of various diameters and degrees of tolerance, regardless of the amount of the order.
Chemical composition of Hastelloy C22 ®
P
Mn
C
S
Ni
Cr
Si
Mo
Cb+Ta
Co
Cu
Ti
W
Fe
Al
V
0,5
0,015
0,02
balance
19,5−23,5
0,02
12,5−14,5
2,5
0,6−1,2
2,5−3,5
2−6
0,2 max
0,35
Buy at best price
In stock LLC «AVEK global» — the widest range of metal. Supply high quality merchandise at reasonable prices. Our experts will be happy to answer any of Your questions and help You in selecting the necessary materials and provide all necessary information about products, prices and delivery time. Prices on products from alloy Hastelloy C22 depends on volume and additional conditions of delivery.