Tungsten mesh woven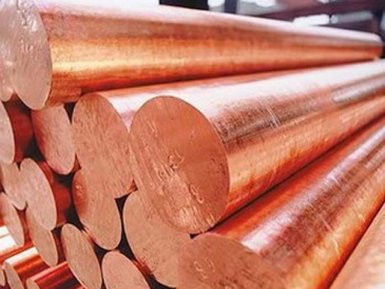 Supplier — AvekGlob Company — offers tungsten woven mesh at reasonable prices from the manufacturer. The supplier guarantees the timely delivery of products to any address specified by the consumer.
Technical specifications
Tungsten woven mesh is characterized by high-temperature strength. Tungsten has the largest tensile strength among the known metals and the minimum vapor pressure. To produce the mesh, tungsten is used with a chemical purity of 99.9%. According to the generally accepted production technology, tungsten is extracted from ores, crushed to the powder stage, and then formed and stretched into the wire, which is the basis of the woven mesh. to create a wire mesh.
Features — high fire resistance (more than 1650 ° C), extremely high heat of vaporization, good electrical and thermal conductivity, high density under mechanical loads, not changing with temperature increase, low coefficient of thermal expansion.
Urgency of application
Tungsten woven mesh is used in applications where corrosion resistance, resistance to chemically aggressive media, fire resistance, high mechanical pressures and high temperature strength are important. The most such grid is in demand in the chemical industry, in the production of ferric acids and alkalis, in mining, in the production of powerful batteries and hydrogen.
Chemical composition of mesh material
For the production of nets of various accuracy in domestic production, wire is used from tungsten VA in accordance with GOST 18903−73, GOST 19671−91, which contains:
Tungsten — 99.95%;
Aluminum — 0,001… .0,004%;
Silicon — 0.001… 0.006%;
Molybdenum — up to 0,03%;
Calcium — up to 0,005%;
Iron — up to 0,005%.
Physical and mechanical properties of mesh material
Density, kg / m 3 — 19300;
Melting point, 0 C to 3410;
Specific heat capacity, J / kgmol — 27,3;
Coefficient of thermal conductivity, W / megade — 173;
Coefficient of thermal expansion, μm / deg — 4,1… 4,4;
Hardness according to Brinell, НВ — 125;
Modulus of elasticity, GPa — 412;
The limit of temporary resistance, MPa −900… −1050.
Assortment
The standard parameters of tungsten woven nets are: cell sizes 100−1800 microns, wire diameter 0.02 mm… 0.25 mm, roll width 0.1−1.5 m, roll length 10−100 m.
Supplier — AvekGlob Company — offers to purchase tungsten woven mesh in any number and size of cells. Products can be bought at a price formed on the basis of European and world standards of production. Implementation is possible in bulk and retail, for regular customers, a flexible system of discounts operates.