03Х23Н6 - 1.4362 - S32304 uns pipe, wire, circle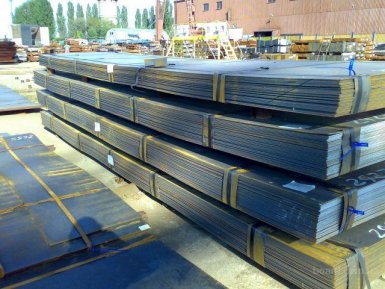 General characteristics
Brand 03Х23Н6 relates to chromium-Nickel steels austenitic-ferritic class. Used in the manufacture of welded tanks for the synthesis of adipic acid, mineral nitrogen fertilizer, ammonium nitrate, in the transport pipelines of nitrous gas in the refrigerator 1−2 stage of the compressor (nitric acid, nitrous gas, the temperature up to 230 °C and a pressure up to 1.16 N/mm2). Recommended to replace steel alloys ОЗХ18Н11, Х18Н9Т, 03Х19АГЗН10, X18H10T, because the alloys, which is alloyed with titanium 18CR10NITI, 08KH22N6T, Х18Н9Т differ much less resistance to stab corrosion of welds.
The chemical composition of the alloy 03Х23Н6
| Fe | Cr | C | Mn | S | P | Ni | Si |
| --- | --- | --- | --- | --- | --- | --- | --- |
| DOS. | From 22 to 24 | ≤0,03 | From 1 to 2 | ≤0,02 | ≤0,035 | From 5.3 to 6.3 | ≤0,4 |
Manufacturer
Steel brand 03Х23Н6 is smelted in electric arc furnaces. This material is classified as stainless steel, corrosion-resistant, plain, heat-resistant steel. The production of standardized technical specifications: 14−1-1905−76, 14−1-1554−75 and GOST: 7350−77 and 5632−72. Plastic deformation is carried out in the temperature range from 1170 °C to 900 °C. the alloy is Cut at lower rpm.
Physical properties at 20°C
— Conductivity 0,168 · 102 W/(m · K).
— Specific gravity: 7.7 g/cm3
— The modulus of elasticity of 20 x 10-4 N/mm2
— The specific resistivity of 0.74, Mhmm2/m
Hardness HB 200 MPa -1.
— Magnetic permeability of 0.3−0.5 (T · m)/A.
Welding
Provided by an automatic, manual arc and argon-arc method. Sheet thickness of 10 mm welded by all methods of manual arc welding satisfactorily. TIG method is recommended for sheets less than 6 mm thick and for the connection of the root passes of more than 10 mm. larger items satisfactorily welded two types of manual arc welding with a low content in the metal of niobium in the root pass of the weld. In order to prevent welds over 10 mm hot cracks, root connection, you need to obratnoystorone welding method using the welding components without niobium. For sheet thicker than 12 mm is used a combined method (argon arc welding and welding with stick electrodes). Seams are addressed to a corrosive environment, are welded to the latter by electrodes OzL-17U.
The electrodes OzL-26A, OzL-17U and anv-17 with wire rod St-01Х19Н18Г10АМ4 well suited for manual welding of steel sheet is thinner than 10 mm, and also to fill the cutting steel with a thickness more than 10 mm. Electrodes without the presence of the coating niobium grade OzL-26A with wire rod OzL-17U — recommended for welding root passes, steel thicker than 10 mm. the Electrodes EA-395/9 are recommended for welding steel 03Х23Н6 with steel 10X17H13M2T, 08KH18N10T, 10H17N13MZT, STZ and 20K.
In manual TIG welding with non-consumable electrode a steel sheet thinner than 10 mm, and in order to fill cutting steel thicker than 10 mm, recommended wire SV-03Х23Н28МЗДЗТ and wire 02Х21Н21М4ГБ (or ЗИ69). For welding root passes, steel thicker than 10 mm, recommended wire 03Х23Н6; for automatic welding — steel wire SV-01Х19Н18Г10АМ4 (ЭП690) and flux an-18. The strength of the weld seams is 90 percent of the base metal. Connection of all types of welding are resistant to intergranular and General corrosion.
Use
Production of welded tanks for adipic acid, mineral nitrogen fertilizer, ammonium nitrate, containers which are operated in wet-process phosphoric, 55% sulfuric acid and acetic acid increased, and other aggressive environments at temperatures up to 80 °C.
Manufacture of covers electrical thermometers — alloy does not contaminate the electrodes thermocouples and protects the thermocouple wire when working in a hostile environment. Manufacturer of welding wire and welding electrodes, demand for connections of fittings, joints in the piping weld repair equipment that operates in a radioactive environment. Steel 03Х23Н6 used as a cladding layer in the production of hot rolled dual-layer corrosion-resistant sheets, tsentrobezhnolityh pipes, coils for tubular furnaces and installations for the production of ethylene, ammonia, carbon disulphide.
Buy at best price
The company «AVEK global» there is a wide selection of stainless steel. You can purchase the brand's items 03Х23Н6 on the most favorable terms. The price of the order depends on volume and additional conditions of delivery. Our experts are always ready to help in selecting the required products, which determines the efficiency and reliability of future equipment. They not only help You to determine the optimal parameters of products, but also offer the best price. We guarantee high quality of our products and timely delivery.