Mesh Brof 6.5-0.15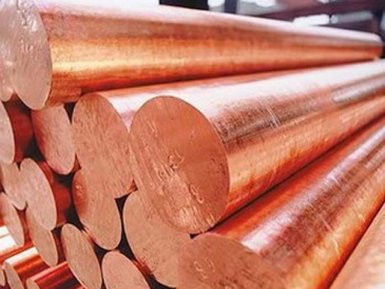 Vendor Avlob offers to buy a bronze mesh BROOF 6.5−0.15 at an economical price. The supplier guarantees the timely delivery of products to any specified address. Regular customers can take advantage of discount discounts. We invite you to partner cooperation. The price is the best in this segment of rental.
Technical specifications
Tin-phosphorous bronze, corrosion-resistant. High mechanical and technological properties, good antifrictional qualities. Coefficient of friction with lubrication: 0,01. Coefficient of friction without lubrication: 0.12. The hardness of the annealed Brinell alloy is HB 10 -1 = 70 MPa. The hardness of the Brinell hard alloy is HB 10 -1 = 150 MPa. Hot working temperature: 700−800 ° C. Melting point 995 ° C. Annealing temperature 600−650 ° C
Application
Tapes, strips, rods used in engineering; bearing parts, pipes-billets for the manufacture of bimetallic steel-bronze bushings; wire for manual welding of tin-phosphorous bronze and tin bronzes in a protective atmosphere.
Percent composition, GOST 5017−2006
| | | | | | | | | | | | |
| --- | --- | --- | --- | --- | --- | --- | --- | --- | --- | --- | --- |
| Fe | Si | Ni | P | Al | Cu | Pb | Zn | Sb | Bi | Sn | Impurities |
| ≤0.05 | ≤0.002 | ≤0.2 | 0.1 — 0.25 | ≤0.002 | 92.28 — 93.8 | ≤0.02 | ≤0.3 | ≤0.002 | ≤0.002 | 6 — 7 | ≤0.1 |
Mechanical properties at t ° 20 ° C
sв — The limit of short-term strength is 350−740 MPa
sT — Proportionality limit (yield strength for permanent deformation): 130−710 MPa
d5 — Elongation at break. 5−35%
Analogues
| | | | | | | | | | | |
| --- | --- | --- | --- | --- | --- | --- | --- | --- | --- | --- |
| USA | Germany | Japan | France | England | European Union | Sweden | Poland | Czech Republic | Austria | Inter |
| - | DIN, WNr | JIS | AFNOR | BS | En | SS | PN | CSN | ONORM | ISO |
| C51900 | 2.1020 | C5191 | CuSn6P | PB102 | CuSn6 | CuSn6 | CuSn6 | 423016 | CuSn6 | CuSn6 |
| | CuSn6 | | | | CW452K | | | | | |
Delivery, price

Buy bronze mesh BrOF 6.5−0.15 at an affordable price from the supplier Avgob today. The price is formed on the basis of European production standards. Supplier Avlob offers to buy a bronze mesh BrOF 6.5−0.15 at the optimal price in bulk or at retail. We invite you to a partnership