Iodizing hafnium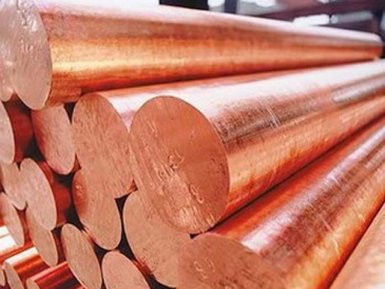 Supplier — AvecGlob Company — offers iodide hafnium at an affordable price from the manufacturer. The supplier guarantees the timely delivery of products to any address specified by the consumer.
Technical specifications
Iodide hafnium differs in the refining method, and contains an increased percentage of molybdenum. Metal differs plasticity and has a characteristic silvery luster. Iodide hafnium has a close-packed hexagonal crystal structure. The operational feature of the material is high corrosion resistance, but its properties are largely influenced by the degree of zirconium impurity.
The fine powder of hafnium is pyrophoric and can spontaneously ignite in the air. Iodide hafnium is resistant to concentrated alkalis, but reacts with oxygen, nitrogen, carbon, boron, sulfur and silicon, as well as with halogens at elevated temperatures.
Urgency of application
Iodide hafnium has a good absorption cross section for thermal neutrons (approximately 600 times greater than that of zirconium). Therefore, bars from the metal in question are actively used in the manufacture of control rods in nuclear reactors. Other practical applications of iodide hafnium are gas-filled lamps and incandescent lamps, as well as getters for oxygen and nitrogen.
Chemical composition
It is given in the table:
Chemical composition, %
Mass fraction of impurities, not more than
Make
Mass fraction of hafnium and zirconium, not less than
Cyr-
co-
the
Nitrogen
G-
lezo
Cream-
the
Ni-
celer
Ti-
tan
Alu-
mi-
the
Kahl-
activities
Mag-
the
Mar-
Ghanaian
The carbon-
clan
Chromium
GPI1
99.8
1.0
0.005
0.04
0.005
0.05
0.005
0.005
0.01
0.004
0.0005
0.01
0.003
Note. Mass fraction of molybdenum in hafnium due to the mass of molybdenum wire, embedded in the process, should not be more than 0.1%.
Physical and mechanical properties
Density, kg / m 3 — 13100;
Melting point, 0 С — 2233;
Modulus of elasticity, GPa — 195;
Coefficient of thermal conductivity at room temperature, W / mdg — 9;
The limit of temporary resistance, MPa — 365… 380;
Limit of plasticity, MPa — 180… 190;
Relative elongation at tension,% — 31… 42;
Hardness according to Brinell, HB, not more — 131.
Assortment and application features
A rod of iodide hafnium is supplied after forging with a diameter of 3 to 50 mm, a length of 50 to 500 mm. By custom, it is possible to produce bars of longer length. To increase ductility, the preforms are subjected to recrystallization annealing before forging. With a diameter of more than 15 mm, the material is machined.
Supplier — AvekGlob Company — offers to buy iodide hafnium in a wide range of diameters and lengths. Products can be bought at a price formed on the basis of European and world standards of production. Implementation is possible in bulk and retail, for regular customers, a flexible system of discounts operates.