Fechral tape X13JU4 - 1.4725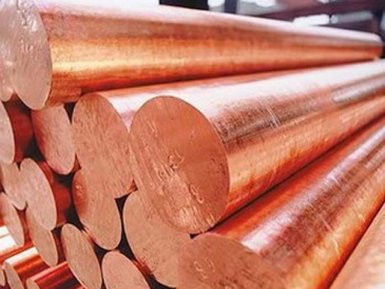 Company Avecglob proposes to purchase at affordable prices from the manufacturers a ribbon made from fecral brand X13JU4 or its European counterpart — alloy 1.4725. The supplier guarantees the timely delivery of products to any address specified by the consumer.
Composition and application
The iron-chromium-aluminum alloy of the ferritic grade of grade Х13Ю4 is characterized by a high electrical resistivity and is intended for use at temperatures not exceeding 1200 0 С. Characteristic features of these alloys are increased thermal conductivity and low elongation at elevated temperatures, which allows such alloys to be classified as precision ones. Alloys are used to make open heating elements, blocking resistors, rheostats, quartz tubular heaters, heating cables, etc. Alloys are produced by drawing technology, and can have an oxidized coating, or be supplied in the state of light annealing. In comparison with nichrome alloys, the alloys X13JO4 or 1.4725 (sometimes also called FeCrAl 125) are characterized by higher specific resistivity, higher application temperatures for outdoor heating, faster heating to the required temperature, good resistance in the presence of carbon or sulfur compounds, lower density. Alloys of grades Х13Ю4 and 1.4725 are used for the production of heating elements of various electrical or electronic equipment.
Chemical composition (the rest is iron):
| | | | | | | |
| --- | --- | --- | --- | --- | --- | --- |
| Element | Carbon | Silicon | Manganese | Chromium | Nickel | Aluminum |
| Content in the alloy,% | Not more than 0,08 | Not more than 0.70 | Not more than 0.50 | 14.0… 16.0 | Not more than 0.40 | 3.5… 5.0 |
To buy at economically advantageous prices from the manufacturers fechral tape of alloys X13JU4 or 1.4725 is offered by the company AvekGlob. The supplier ensures guaranteed delivery of products to any point set by the client.
Properties
Basic physical characteristics of alloys:
Density, kg / m 3 — 7350;
Melting point, 0 С — 1500;
Coefficient of thermal conductivity at room temperature, W / mdg — 14.5;
Specific electrical resistance, Ohm — 1,25;
The coefficient of linear expansion in the temperature range 20… 1000 0 С, μm / deg — 15.
Basic mechanical characteristics of alloys:
Limit of time resistance, MPa — 700;
Yield strength, MPa — 500;
Relative elongation at tension,% — 18;
Vickers hardness, N / V, not more than 220.
Technological features — alloys are magnetic, the creep limit at 1000 0 C is 0.8 MPa. The range of supplied tape: thickness — 0,04… 0,10 mm, width — 10… 100 mm.
Company Avecglobal sells at affordable prices from the manufacturer fechral tape from alloys of grades Х13Ю4 or 1.4725 in a wide assortment of sizes. The supplier makes an operational shipment of products to any point. specified by the customer.