Wire, round, rod Lo90-1 - C41000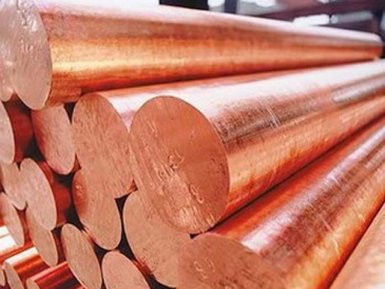 Supplier — AvekGlob Company — offers at a reasonable price from the manufacturer a circle, wire, rod, made of brass LO90−1 (C41000). The supplier guarantees the timely delivery of products to any address specified by the consumer.
Technical specifications
Brass mark LO90−1 (the nearest foreign analogue — alloy C41000) is an alloy of the so-called «Admiralty» bronze, which is used primarily in the marine sector due to increased corrosion resistance to sea water and similar chlorine-containing media. It has moderate strength characteristics, but is characterized by increased resistance against erosion processes, and can be used for manufacturing steam condensers cooled with fresh, salt or brackish water, and also as a material of heat exchangers in oil refineries where corrosion from sulfur compounds and contaminated water can be very intensive. From the considered brass also produce water heaters used in hydro and steam power plants.
Urgency of application
Brass of mark ЛО90−1 (С41000) is used for manufacturing of working parts of condensers, evaporators of heat exchangers and installations for distillation and desalting of sea water, not experiencing significant mechanical loads.
Chemical composition
The composition of brass LO90−1 (C41000) must comply with the technical requirements of GOST 15527−2004 (numerical data — in percentage):
| | | | | | | | | |
| --- | --- | --- | --- | --- | --- | --- | --- | --- |
| Fe | P | Cu | Pb | Zn | Sn | Sb | Bi | Impurities |
| up to 0.1 | up to 0.01 | 88 — 91 | to 0.03 | 8.0−11.7 | 0.2… 0.7 | up to 0.005 | up to 0.002 | only 0.3 |
Physical and mechanical properties
density, kg / m 3 — 8750;
melting point, 0 C to 1015;
coefficient of thermal expansion in the temperature range 20… 100 0 С, μm / deg — 18,4;
coefficient of thermal conductivity at room temperature, W / mgrad — 125.6;
hardness in Brinell, HB — 65… 120 (respectively for soft and hard brass);
allowable stress on compression, MPa — 390;
yield strength, MPa — 180;
modulus of elasticity, GPa — 112;
permissible linear elongation at tension,% — 35… 2 (respectively for soft and hard brass).
Assortment and application features
Brass circle, wire, rod from the material in question are produced in a wide range of sizes and lengths. Foreign analogues are produced in a range that meets the requirements of DIN EN 1652, 12163 and 12166, the range of brass LO90−1 is determined by GOST 10666−90 and GOST 2060−2007.
The brass of mark ЛО90−1 (С41000) is well suited to all operations of cold stamping. Hot stamping is carried out in the temperature range 700… 800 0 С. The ability to weld (with the exception of electric welding under a layer of flux) and soldering is good, mechanical machinability is poor.
Supplier — AvekGlob Company — offers to buy a circle, wire or rod of brass LO90−1 (C41000) in a wide range of sizes and lengths. Products can be bought at a price formed on the basis of European and world standards of production. Implementation is possible in bulk and retail, for regular customers, a flexible system of discounts operates.