ХН30МДБ - эК77 sheet, round, wire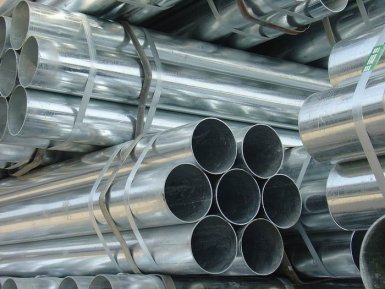 Composition
The alloy grade KhN30MDB (EC77) is a high-temperature high-temperature steel. It contains nickel 29−31% and chrome 27−29% ,. As additives, silicon — about 0.2%, manganese — 0.5−1.8%, niobium up to 0.2%, copper up to 1.5%, phosphorus and sulfur — up to 0.02% are added to this alloy. The tempering temperature of the rolled steel is initially 1170 ° C, and at the end 850 ° C. Finished products (for example, pipes) with a cross section up to 350 mm are cooled in air. Steel pipes of the brand KhN30MDB mainly produce a round section, under the order — with an oval, rectangular and square section.
Chemical composition according to GOST 5632−72
| Alloy | Cr | Ni | C | Mn | Fe | Mo | Nb | Cu | Si | B | P | S |
| --- | --- | --- | --- | --- | --- | --- | --- | --- | --- | --- | --- | --- |
| ХН30МДБ | 19−22 | 29−31 | ≤0,02 | 0.5−1.8 | 34−40 | 2.8−3.5 | 0.05−0.2 | 0.9−1.5 | ≤0.2 | ≤0,001 | ≤0,02 | ≤0,02 |
Pipe production
Pipes brand ХН30МДБ are classified according to their diameter and thickness of the wall. Pipes especially thin-walled have Ø 5−250 mm and a wall thickness of 0.3−6 mm ,. Pipes thin-walled have Ø 5−250 mm with a thickness of 0.6−20 mm. Thick-walled pipes — Ø 6 to 250 mm with a thickness of 1.6 — 24 mm. Particularly thick-walled pipes — Ø 6 to 70 mm, wall thickness from 2 to 12 mm. At higher design requirements, quenching is performed at tº 1000 — 1100 ° C, followed by cooling in water or air. This helps normalize internal stresses in the material and increase the strength characteristics of the parts.
Characteristics of the alloy
The grade of steel ХН30МДБ is heat-resistant, is not afraid of corrosion, it is designed to work in an aggressive environment at temperatures up to 1000 ° C, the oxidation rate in a calm air atmosphere is 0.02 mm / year at 800 ° C. Such a steel is satisfactorily machinable. It is durable, reliable and aesthetic, which is why it is in demand in many spheres of the national economy. It is ductile and resistant to aggressive atmosphere. Its surface is not oxidized by long-term operation and high temperature. Its main drawback is the high cost due to the high cost of the main components — chromium and nickel.
Using
Pipes brand ХН30МДБ are used in conditions of low and high pressure, for example, in pipelines for the supply of oil, water, gas. Such pipes are widely used in the nuclear and chemical industries, in various furnaces and boilers, in the manufacture of a furnace conveyor, in the manufacture of boxes for carburization, and also in machine building in the production of parts that are operated under load. Welded structures, assembly modules made of this alloy are intended for long-term operation in the oil refining, gas processing, chemical and petroleum industries at temperatures up to 1000 ° C. This alloy is used not only in the production of pipelines of different cross-sections, but also in the manufacture of heat exchangers, tanks, etc.
Buy at a bargain price
When choosing heat-resistant rolled products, a number of factors should be taken into account. In the warehouse of the company «Avek Global» you will find the widest offer of products made of steel grade KhN30MDB on the most favorable terms. The price is due to technological features of production without the inclusion of additional costs. Our specialists are always ready to help you when choosing the right products, on which depends the efficiency and reliability of the future equipment. We guarantee the high quality of our products and timely delivery. The company's website displays all the information about the products. Wholesale buyers receive preferential discounts.