Wire, round, rod - duralumin D16T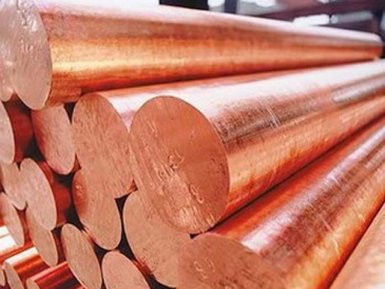 Supplier — AvekGlob company — offers at reasonable prices from the manufacturer a wire, a circle, rods, which are made of duralumin of D16T brand. The supplier guarantees the timely delivery of products to any address specified by the consumer.
Technical specifications
Durale brand D16T (the nearest foreign analogues — the alloys 3.1355 and AlCu4Mg2) is an aluminum alloy, which is additionally alloyed with magnesium and copper. In contrast to alloy D16, after rolling, it always undergoes aging, which increases the strength characteristics of the material. AlCu4Mg2 — designation of the alloy according to the Western European standard DIN EN, in North America, the alloy is produced according to the specification UNS A92024. The plastic characteristics of the material are limited, and therefore its stamping is performed in the hot state or after annealing (at room temperatures, the D16T alloy is only suitable for performing separation operations). It is well suited for anodizing and other surface coating technologies.
Urgency of application
Durant brand D16T is used in applications requiring a high strength-to-weight ratio, as well as increased fatigue strength. Typical details are products of transport engineering, space and aviation equipment, as well as decorative and external building structures operating at temperatures down to −200… −250 0 С.
Chemical composition
According to the technical requirements of GOST 4784−97, the structure of the D16T duralumin includes the following elements (numeric data — in percent, aluminum base):
| | | | | | | | | |
| --- | --- | --- | --- | --- | --- | --- | --- | --- |
| Fe | Si | Mn | Ti | Cu | Cr | Mg | Zn | Impurities |
| up to 0.5 | up to 0.5 | 0.3−0.9 | up to 0,15 | 3.8−4.9 | up to 0,1 | 1,2 — 1.8 | up to 0.25 | other, each 0.05; only 0.15 |
Physical and mechanical properties
density, kg / m 3 — 2770;
melting point, 0 С — 500… 630;
coefficient of thermal expansion at room temperature, μm / deg — 23;
specific heat, J / grad — 880;
modulus of elasticity, GPa — 71;
coefficient of thermal conductivity at room temperature, W / Mgrad — 120;
hardness in Brinell, HB — 80… 130 (depending on the mode of production and aging technology);
limit of temporary resistance, MPa — 200… 540 (depending on the method of production and aging technology);
yield strength, MPa — 120… 490 (depending on the method of production and aging technology);
permissible tensile elongation,% — 16… 4 (depending on the production method and aging technology).
Assortment and application features
A wire, a circle and a rod from a duralumin Д16Т are made in a wide range of cross-sections and length. The material is welded only when welding with friction.
The temperature range of forging of the alloy is 430… 490 0 С.
Supplier — AvekGlob Company — offers to purchase a wire, circle or bar from duralumin of D16Tv brand in the necessary assortment of cross sections and length. Products can be bought at a price formed on the basis of European and world standards of production. Implementation is possible in bulk and retail, for regular customers, a flexible system of discounts operates.