2.1447 beryllium copper - CuBe2 - C17200 tape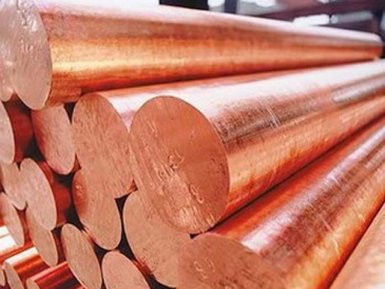 Technical specifications
Copper beryllium (CuBe), beryllium bronze contain 0.5−3% beryllium with other filler elements. Combines high strength with non-magnetic qualities. Hardness (HRC): ≥38 HRC. Beryllium bronze is well formed and machined. It has many specialized applications in mining equipment, the production of musical instruments, measuring instruments, bullets, and space equipment.
Mechanical strength
In its quenched state, beryllium bronze achieves the highest strength and hardness. The ultimate tensile strength can exceed 200 ksi. inch, and hardness approaches Rockwell C45.
Assortment
Rod, pipe, bushing, wire, hexagon, tape, foil. Stock (diameter from 0.03 to 1.875 inches). Wire (diameter from 0.05 to 0.5 inches). Plates: 8−200 mm (thickness)
Application
Exploration tools, robotics, space landing gear, welding equipment, molds, shafts, safe non-sparking tools, metal sleeves.
Buy

Supplier Avlob offers a tape of beryllium copper C17300: at an economical price. The supplier guarantees the timely delivery of products to any specified address. Regular customers can take advantage of discount discounts. The price is the best in this segment of rental.
Delivery, price

Buy tape beryllium copper C17300 at an affordable price from the supplier Avlob today. The price is formed on the basis of European production standards. Supplier Avlob offers to buy a tape of beryllium copper C17300 at the optimal price in bulk or at retail. We invite you to partner cooperation.