KHN75MBTJU - ЭИ602 pipe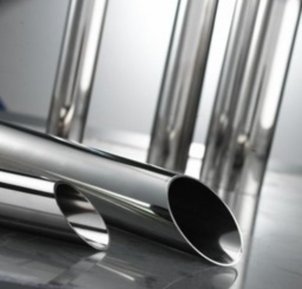 Dignity
Pipe stainless brand KHN75MBTJU — durable, reliable in operation, have an attractive appearance. Due to corrosion resistance, wear resistance, the surface for many years does not change. Such a tube may be subjected to cold or hot deformation, the metal almost all the known methods. When hot plastic deformation temperature range is 1220 — 950ºС, and the cooling is performed in air or water. In the process of machining due to the high tendency of the metal to work hardening, work is carried out at low speeds with the mandatory use of the tool, which is equipped with carbide-tipped or high speed steel plates. Welding is performed by TIG or electric arc method. For TIG welding as the filler material used wire KHN65MV or KHN65MVU. For electrical connection use electrodes OzL-21. Welded connections are not prone to hot, cold crack resistant to intergranular corrosion.
Chemical composition KHN75MBTJU (in percent)
Ni
Mo
Cr
Fe
Nb
Si
Al
Mn
Ti
With
S
Cu
to 77.6
1,8−2,3
19−22
up to 1
0.9−1.3
to 0.8
0.35−0.75
to 0.4
0.35−0.75
to 0.12
to 0.012
to 0.1
Pipe KHN75MBTJU is intended for the production of fragments which are operated at high temperature (not higher 850ºС) in aggressive chemical environments. The high content of Nickel, chromium gives the material high corrosion resistance, providing increased reliability of the equipment. Due to its advantages KHN75MBTJU pipe can be made of any parameters. But in spite of corrosion resistance, they are still susceptible to the destructive effects of sulfur compounds. Because of the content in the composition of the alloy of Nickel and titanium tubes are more expensive, but it pays greater reliability, durability, strength equipment.
Use
Pipe KHN75MBTJU applied to parts of plants oil and gas industry, metallurgical, machine-building equipment that work at high temperatures (above 700°C) in a very harsh corrosive conditions. Large diameter pipes are often used as containers during transport of chemical active substances, due to its excellent strength, high corrosion resistance, durability. Pipe of smaller diameter is not always the end product. It is often used as a workpiece for punching, cutting, pressing in the manufacture of separators, bearings and other parts of rolling. The process of production of these tubes requires strict control of compliance with the international, domestic standards, allowing further unrestricted use of them for chemical, food industry, medical industry, mechanical engineering.
Buy at best price
A large range of brand products KHN75MBTJU in stock LLC «AVEK global» can satisfy any consumer. Price due to the technological features of production without the inclusion of additional costs. Quality is guaranteed by strict observance of technological discipline. The timing of orders is minimal. If you have any questions, you will receive detailed advice from experienced managers. For wholesale orders the company provides flexible system of discounts.