Вр20 tungsten rhenium wire spring wire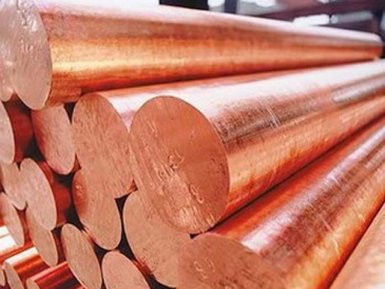 Buy at reasonable prices from the manufacturer spring wire, which is made of tungsten-rhenium alloy grade Vr-20, offers the company AvekGlob. The supplier guarantees the timely delivery of products to any address specified by the consumer.
General information about the alloy
The Vr-20 alloy (tungsten — 80%, rhenium — 20%) is used for the production of high-temperature thermocouples, the structural and operational requirements for which are forced to use refractory metals. New technologies include the use of alloys of the «tungsten-rhenium» and «tungsten-rhenium-carbide hafnium» systems. It is known that the addition of hafnium carbide increases the strength of refractory metals. Applications for these materials relate to the fields of medical, aerospace, heat treatment of metals in metallurgical furnaces.
The spring wire of the tungsten-rhenium alloy Bp-20 has a melting point of 3050 ° C at a recrystallization temperature of about 1900 ° C. This makes it possible to use thermocouples made from this alloy when measuring the measurement of temperatures of aerospace engines and when welding with friction.
The use of pure tungsten in such thermocouples is impossible, since when the tungsten is heated above its recrystallization temperature (1200 ° C), the wire becomes brittle. The addition of rhenium significantly reduces the threshold of brittleness of tungsten at room temperature and increases the plasticity of the alloy after recrystallization of the wire at room temperatures.
Another operational advantage of the Vp-20 spring wire is its increased specific resistance in conditions of high temperatures and vibrations.
AvecGlob company offers to buy at a cost-effective prices from the manufacturer a spring wire made of tungsten-rhenium alloy of grade Vr-20. The Supplier organizes an operational dispatch of products to any point set by the client.
Properties
Performance characteristics of the alloy:
Density, kg / m 3 — 19640;
Specific electrical resistance, μOmmm — 0,42… 0,95;
Melting point, 0 С — 3160;
Operating temperature range, 0С — 1600… 2000;
Generated thermoEMF in the working temperature range, mV — 20… 24,5;
Coefficient of thermal expansion, μm / deg — 5.0.
Technological feature — a wire made of Vr-20 alloy can be used for short periods for thermocouples measuring temperatures up to 3000 0 С.
According to Spec. Hoe0.021.142 the assortment of the considered spring wire is from 0,1 to 0,5 mm.
Company Avecglobal sells spring wire at affordable prices from the manufacturer, made of refractory tungsten-rhenium alloy of grade Vr-20. The supplier makes immediate delivery of the products to any point agreed by the customer.