KHN56VMKJU - ЭП109 sheet, round, wire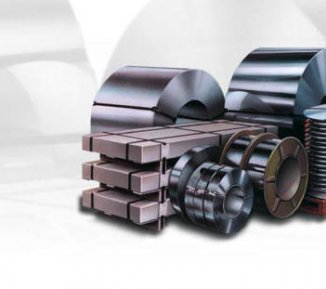 Composition
Steel KHN56VMKJU (or ЭП109-VD) is a high-alloy heat-resistant steel, having in its composition in addition to Nickel (52−62%) and chromium (8,5−10,5%) and also carbon, phosphorus, sulfur, copper, aluminum, titanium, cerium, niobium. The purpose of alloying is to improve the technological properties of products: heat resistance and heat resistance, the ability to confront aggressive media. Excessive doping increases the cost of the alloy, in connection with which this process is carried out as economically as possible. The steel must be manufacturable, and its performance must meet the required level.
Chemical composition according to GOST 5632−72
| Ni | Cr | Si | C | Mn | Fe | Mo | Co | W | Al | B | P | S |
| --- | --- | --- | --- | --- | --- | --- | --- | --- | --- | --- | --- | --- |
| 52−62 | About 8.5−10.5 | ≤0,6 | ≤0,1 | ≤0.3 mm | ≤1,5. | 6,5−8 | 11−13 | 6−7,5 | A 5.4−62 | 0,02 | ≤0,015 | ≤0,011 |
Manufacturer
Steel production is carried out in an open arc furnace. Rolling is performed at a temperature of 1170 °C at the beginning of the process, and 800 °C upon its completion. Steel after deformation cooled. In accordance with the first mode is cooled in water, oil or air and the second cooling is performed with water, followed by aging products for 3−4. 5 hours. Welded steel with the help of electrodes KTI-762. Bars and round steel KHN56VMKJU are produced through hot rolling and calibration, to make products precise outer diameter.
Use
Construction used, as a rule, a shaped tube of stainless steel. For this reason, customers are polished and sanded pipe KHN56VMKJU are advertising companies. The mirror tube is also often used as parts of decorative designs, for example, in the manufacture of stair railings. From brand KHN56VMKJU produce automobile exhaust pipe, Circles and pipes of this alloy can be a workpiece for heat-resistant parts and structures. They are designed to operate at a temperature of about 1050 °C. welds in this case should have the same requirements for heat resistance and heat resistance, which depend on the choice of welding materials, welding and heat treatment at the end of the process.
Buy at best price
Large assortment of rolled stainless steel in stock LLC «AVEK global» can satisfy any consumer. Price due to the technological features of production without the inclusion of additional costs. Alloy KHN56VMKJU enjoys great demand today in the market of metal products. High quality is guaranteed by strict observance of technological discipline. The timing of orders is minimal. For wholesale orders the company provides preferential discount.