Sheet, rod, circle PT-3V titanium grade 9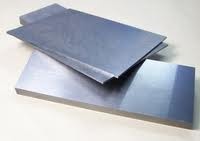 Alloy grade PT are similar to titanium alloys, which are designed KM research Institute «Prometheus» for marine use. These alloys composition does not match the common alloys and aerospace materials.
Production and advantages of a sheet of stamps ПТ3В
Prefabricated
Heat treatment
Plasticity of δ%
Strength (MPa)
KCU j/cm3
Sheet
Bimodal (отжиг910°C15 min.)
15,6%
749
100,9
Sheet
Fibrous structure
14,9%
745
110,2
Sheet

Globular fine grain,

890 °C, 1 h.

17,9%
766
101,7
Sheet

Plate coarse

(800 -1050°C, 30 min)

16.7% of
766
95,8
Sheet

The globular krupnoporistoj,

800 °C, 48h.

19,5%
761
101,6
Buy at best price
Large range of sheet, strip, foil stamps ПТ3-IN custom and standard sizes in stock LLC «AVEK global» is able to meet wholesale and retail buyers. The price is formed taking into account technological features of production without the inclusion of additional costs. All products are certified, if required, is an additional control. The timing of orders is minimal. In touch — our experienced managers who will advise you on any questions. For wholesale orders enjoy significant discounts.