Tin-lead bronze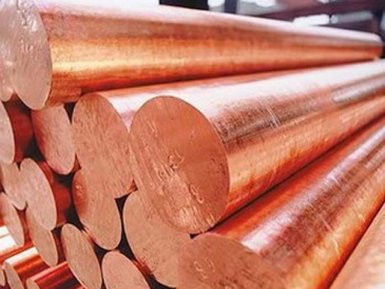 Supplier Avlob offers to buy tin-lead bronze at an economical price. The supplier guarantees the timely delivery of products to any specified address. Regular customers can take advantage of discount discounts. The price is the best in this segment of rental.
Technical specifications

Lead bronze is characterized by good antifriction properties and high
resistance to seizing.
Production

Lead is poorly soluble in molten copper. Therefore, after curing, the alloy acquires a granular structure with inclusions of lead. It guarantees excellent antifriction qualities, Alloy? has a high propensity to gravitational segregation. This requires the use of special measures for casting — dispersing, accelerated cooling.
Application
Antifriction parts of friction units (bushings, liners, support washers, etc.), structural parts (gears, cams, etc.), friction parts (disks, pads, etc.), high-loaded bearings (supporting and connecting bearings of powerful turbines, aviation engines, diesel engines and other high-speed machines.
Soldering
Lead bronzes can be soldered with solders with fluxes, which are used for soldering tin bronzes. In this case, the soldering points need to be fluxed more thoroughly, since lead oxides formed on the surface prevent the surface from wetting the surface with solder.
Delivery, price

Buy tin-lead bronze at an affordable price from the supplier Avlob today. The price is formed on the basis of European production standards. Supplier Avlob offers to buy tin-lead bronze at the optimal price in bulk or at retail. We invite you to partner cooperation.