er318Si, 1.4576 welding wire stainless steel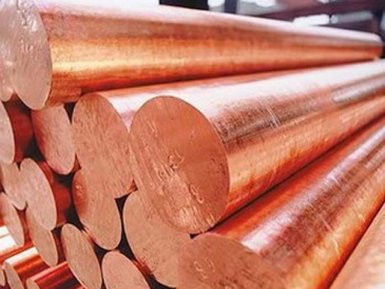 Technical specifications
Stainless welding wire er318Si, 1.4576 is used for welding stainless Cr-Ni-Mo and Cr-Ni steels that are stabilized or unstabilized, for example: 316, 316L and 316Ti, as well as 304, 304L, 321, 347 for operating temperatures up to 400 ° C. Good resistance to intergranular corrosion and pitting
Chemical composition
| | | | | | | | | |
| --- | --- | --- | --- | --- | --- | --- | --- | --- |
| Fe | C | Si | Mn | Cr | Ni | Mo | Nb | Cu |
| basis | ≤0,08 | ≤0.8 | ≤1,8 | ≤19.0 | ≤12.5 | ≤2.8 | ≤1,0 | ≤0.3 |
Mechanical properties
| | |
| --- | --- |
| Yield strength: | 460 MPa |
| Strength limit: | 615 MPa |
| Relative extension: | 35% |
| Impact strength: (t ° + 20 ° C) | 40 J / cm 2 |
Storage

In closed warehouses or under a canopy, where adequate protection against mechanical and other damages is provided.
Application
Welding of pipelines used in the oil, gas and chemical industries, where high strength, ductility, high corrosion resistance is required.
Delivery form

MIG cassettes — 15 kg; SAW cassettes — 25 kg; TIG rods — 1000 mm, Tare weight 5/10 kg
Diameters: 0.80, 1.00, 1.20, 1.60, 2.00, 2.40, 3.20, 4.00, 5.00 mm
Buy

Supplier Avgloft offers stainless steel welding wire er318Si, 1.4576 at an economical price. Regular customers can take advantage of discount discounts. The supplier guarantees the timely delivery of products to any specified address. The price is the best in this segment of rental.
Delivery, price
Buy welding stainless wire er318Si, 1.4576, from the supplier Avlob can be at an affordable price. The price is formed on the basis of European production standards. Supplier Avlob offers to buy stainless steel welding wire of any brand in the range at the optimal price in bulk or at retail.