Sheet, incotherm® tape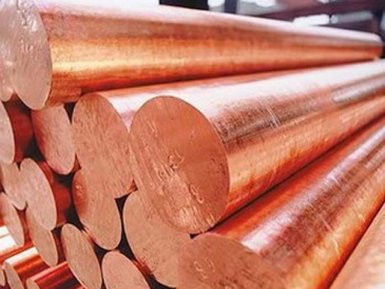 Are you interested in a sheet, an Incotherm alloy tape from a supplier — AvecGlob Company? Here you will find the necessary information on this topic
Company Avecglobal sells at a reasonable price from the manufacturer a variety of sheet metal — sheet, tape — made of an alloy grade Incotherm. The supplier guarantees the timely delivery of products to any address specified by the consumer.
Composition and application
Incotherm ® TD is an alloy specially developed for the manufacture of thermocouples, which require high-temperature corrosion resistance and strength in combination with operational durability, in which the alloy performance can not deteriorate.
The composition of the considered alloy based on nickel and chromium also includes silicon, molybdenum and a number of rare-earth elements. Elements such as manganese and aluminum that can diffuse through the thermocouple and contaminate the thermocouple conductors leading to EMF drift are minimized at the lowest possible level, which gives excellent long-term performance. In addition, the alloy composition is chosen in such a way that the diffusion potential of the elements is minimal. The alloy has an exceptional resistance to static and cyclic oxidation at temperatures up to 1200 ° C, and briefly — at higher temperatures.
The Incotherm ® TD alloy has a high resistance to oxidation, and therefore can be used where surface contamination should be minimal, for example, in the production of glass and in the electronic processing of various products.
Chemical composition of the alloy:
| | | |
| --- | --- | --- |
| Carbon, C | Not more than 0.01% | |
| Chrome, Cr | 22% | |
| Molybdenum, Mo | 3% | |
| Nickel, Ni | the basis | |
| Silicon, Si | 1.4% | |
Note. There are no ASTM and UNS standards for this alloy.
Buy a cost-effective price sheet or tape, made from a special alloy based on nickel brand Incotherm ® TD, offers the company AVEKglob. The supplier provides prompt delivery of products to any point. installed by the client.
Properties
Basic physical characteristics of the alloy:
Density, kg / m 3 — 8170;
Melting point, 0 С — 1380… 1400;
The coefficient of thermal expansion in the temperature range 20… 800 0 С, μm / deg — 16,1;
The coefficient of thermal conductivity in the temperature range 20… 100 0 С, W / mgrad — 16,2;
Specific heat capacity in the temperature range 20… 100 0 С, J / kggrad — 500.
Basic mechanical characteristics of the alloy:
The limit of temporary resistance, MPa — 800;
Yield strength, MPA — 400;
Relative elongation at expansion,% — 50;
Hardness according to Brinell, HB, not more than — 276.
Technological feature of the alloy — methods of powder metallurgy are used to obtain the initial blanks.
Company Avecglob proposes to purchase at affordable prices from the manufacturers sheet and tape, which are made of nickel alloy Incotherm ® TD. The Supplier shall immediately send the products to any point agreed by the customer.