Sheet, rod, circle VT22 titanium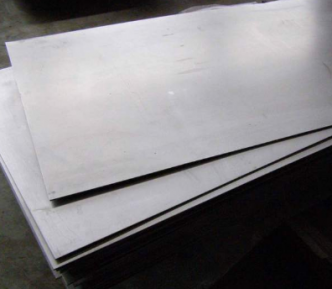 Application
Tape, sheet of stamps VT22 used in the production of power large-sized details of fuselage, undercarriage, wing, parts for control system of the cargo aircraft (Il-86, Il-76, «Mriya», «Ruslan»), GTE parts. Such material properties as high strength, heat resistance, durability in corrosive environments allow wide use of VT22 tape, sheet, foil petrochemical, shipbuilding and other industries where particularly popular corrosion resistance, reliability, durability.
Production and advantages of titanium mill products brand VT22
Prefabricated
Dimensions
Heat treatment
Strength (MPa)
KCU j/cm3
Rental
170x270 mm
Annealing
1080
39
Thin-walled profiles
Vacuum annealing 800−850°C to 450°C
More than 8%
More than 1,100
Titanium alloy VT22 brand belongs to the transitional type which has a minimum durability of more than 960 MPa. It was developed in 1965 in VIAM. It was later proposed modification of this alloy — ВТ22ч, ВТ22И, ВТ22М.
The fatigue resistance of VT22 rental
Rental
R
Heat treatment
Dimensions (mm)

Endurance limit (MPa)

10.000.000

Loading
VT22
— 1
Quenching + aging
170x270
490
Symmetrical loading
Buy at best price
Large assortment of VT22 brand products from stock LLC «AVEK global» is supplied wholesale and retail at the best price. The price is formed taking into account technological features of production without the inclusion of additional costs. All products are certified, if required, is an additional control. The timing of orders is minimal. In touch — our experienced managers who will advise you on any questions. For wholesale orders enjoy significant discounts.