Sheet, tape Magnifer 50® - 1.3922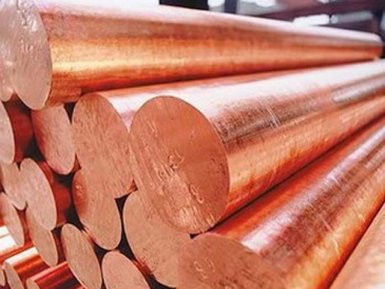 Do you want to buy a sheet, Magnet 50® alloy tape, 1.3922 from a supplier — AvecGlob Company? Here you will find the necessary information on this topic
AvekGlob sells various sheet metal products at a reasonable price from the manufacturer — a sheet, a tape made of magnetically soft Magnifer 50® (or 1.3922, DIN EN). The supplier ensures guaranteed delivery of products to any point specified by the consumer.
Composition and application
Alloy Magnifer 50 is a magnetically soft alloy based on nickel and iron with a nickel content of about 48%. It has a saturation induction of 1.55 T and a high magnetic permeability. Of all iron-nickel alloys, Magnifer 50® (1.3922) demonstrates the highest value of saturation induction.
Typical applications for the Magnifer 50 alloy are: LF power transformers in the rotor and stator layers), chokes, relay parts, stepper motors, magnetic valves, shielding systems.
Magnifer 50® alloy is available in three versions that meet the requirements of different applications:
Magnifer 50 RG with isotropic fine-grained structure;
Magnifer 50 TG with coarse anisotropic structure. This structure increases the magnetic permeability, both in the direction of rolling, but in the transverse direction;
Magnifer 50 T, with a cubic structure, which leads to an almost rectangular hysteresis loop with a residual resistance of about 1.5 T;
Variant Magnifer 50 MH-BSo, which is distinguished by increased corrosion resistance, and is used to produce stamped blanks.
The chemical composition of the alloy (in accordance with ASTM A753, numeric data — in percent):
| | |
| --- | --- |
| Iron | 49 |
| Nickel | 50 |
| Cobalt | footprints |
| Molybdenum | footprints |
| Carbon | 0.02 |
| Manganese | 0.5 |
| Silicon | 0.35 |
Buy at economical prices from the manufacturer of the sheet, tape produced from the alloy Magnifer 50® (or 1.3922) offers the company AvekGlob. The supplier guarantees the prompt delivery of products to any address set by the client.
Properties
Basic physical characteristics of the alloy:
Density, kg / m 3 — 8180;
Melting point, 0 С — 1427;
Coefficient of thermal conductivity, W / cmgrad — 0,13;
The coefficient of thermal expansion in the temperature range 25… 4000С, μm / degree — 13.
Basic mechanical characteristics of the alloy:
The limit of temporary resistance, MPa — 518;
Yield strength, MPa — 159;
Relative elongation at tension,% — 40;
Modulus of elasticity, GPa — 166;
Hardness according to Rockwell (scale B), no more than — 80.
Company Avecglob proposes to purchase at a reasonable price from the manufacturer sheet or tape, which are made of magneto-soft iron-nickel alloy Magnet 50® (1.3922). The Supplier shall immediately send the products to any point agreed by the customer.